Submissions are now closed. Thank you to everyone who applied.
What are Master Classes?
Each masterclass will have a 'master', i.e. a senior researcher, and one or two students depending on the session. Anyone else is free to attend and contribute but only 2 students get to present their work. Each student presents his/her research (10-15 minutes), then the master provides wise and constructive comments and discussion is encouraged with the audience. The masterclass is informal and is intended to give students access to senior expertise and get good tips for their research. 
Master Class Areas:
1-Signal analysis,
2-Signal acquisition,
3-BCI implant-control,
4-BCI implant- other,
5-BCI non implanted- control,
6-BCI non implanted- other,
7-Users aspects: experience, ethics
2023 Master Class Schedule (*subject to change)
Session 1: June 6 @ 17:00 – 18:00
Richard Csaky, University of Oxford
Inner Speech Decoding from EEG and MEG
Richard Csaky, Mats W. J. van Es, Oiwi Parker Jones, Mark Woolrich
Matthias Dold, Radboud University Nijmegen
Platform for closed-loop deep brain stimulation research: DAREPLANE
Matthias Dold, Joana Pereira, Bastian Sajonz, Volker A Coenen, Mark L Janssen, Michael W Tangermann
Florencia Garro, Italian Institute of Technology – University of Genoa
Effects of robotic-assistance in ERP modulation for upper-limb exoskeleton control
Florencia Garro, Elena Fenoglio, Inna Forsiuk, Lorenzo De Michieli, Stefano Buccelli, Michela Chiappalone, Marianna Semprini
Tan Gemicioglu, Georgia Institute of Technology
Transitional Gestures for Enhancing ITR and Accuracy in Movement-based BCIs
Tan Gemicioglu, Yuhui Zhao, Melody Jackson, Thad Starner
Kelly Kadlec, Caltech
Distinct patterns of whole-body representation in human motor cortex and posterior parietal cortex
Kelly M Kadlec, Tyson Aflalo, Jorge Gamez, Charles Guan, Emily Rosario, Nader Pouratian, Richard A Andersen
Christoph Kapeller, g.tec medical engineering GmbH
Increased spatial resolution reveals separated EEG activation of individual finger movements
Christoph Kapeller, Leonhard Schreiner, Sebastian Sieghartsleitner, Christoph Guger
Dion Kelly, University of Calgary / Hotchkiss Brain Institute
The effect of gamified calibration environments on P300 and MI BCI performance in children
Dion M Kelly, Brian Irvine, Eli Kinney-Lang, Daniel Comadurán Márquez, Adam Kirton
Araz Minhas, University of Calgary
Does my child know I'm here? EEG signatures of parental comfort for disorders of consciousness in critically ill children.
Araz Minhas, Adam Kirton
Mousa Mustafa, TU Berlin
Decoding Invasive Brain Signals Using Deep Learning
Mousa S Mustafa, Timon Merk, Richard Köhler, Meera Chikermane, Jonathan Vanhoecke, Katharina Faust, Gerd-Helge Schneider, Andrea A Kühn, Benjamin Blankertz, Wolf-Julian Neumann
Sotirios Papadopoulos, University of Lyon
What is the exact relationship between beta band activity and hand motor imagery?
Sotirios Papadopoulos, Maciej j Szul, Marco Congedo, James J Bonaiuto, Jérémie Mattout
Juliana Gonzalez Astudillo, Inria
Network features for motor imagery-based brain-computer interfaces
Juliana Gonzalez Astudillo, Fabrizio De Vico Fallani
Ceci Verbaarschot, University of Pittsburgh
The effect of artificially created sensory feedback on motor cortex activity during task performance
Ceci Verbaarschot, Albert Monscheuer, Brian Dekleva, Jennifer L Collinger, Robert A Gaunt
Angela Vujic, MIT
Joie: An Affective Brain-computer Interface (BCI) for Learning Mental Strategies for Positive Affect
Angela Vujic, Shreyas Nisal, Ashley Martin, Pattie Maes
Marc Welter, Inria Bordeaux
EEG Oscillatory Correlates Of Aesthetic Experience ? A Review
Marc Welter, Fabien Lotte
Session 2: June 7 @ 20:15 – 21:15
Yahia Ali, Emory University and Georgia Tech
BRAND: A platform for real-time deep network inference in closed-loop BCIs
Yahia H Ali, Kevin Bodkin, Mattia Rigotti-Thompson, Kushant Patel, Bareesh Bhaduri, Samuel R Nason-Tomaszewski, Domenick M Mifsud, Xianda Hou, Claire Nicolas, Shane Allcroft, Leigh R Hochberg, Nicholas Au Yong, Sergey D Stavisky, Lee E Miller, David M Brandman, Chethan Pandarinath
Julia Berezutskaya, Brain Center, University Medical Center Utrecht
Optimizing feature selection for word decoding with high-density ECoG
Julia Berezutskaya
Yiyuan Han, University of Essex
Offline Prediction of Prolonged Acute Pain by means of Convolutional Neural Network Model applied to Electroencephalographic Oscillatory Connectivity
Yiyuan Han, Elia Valentini, Sebastian Halder
Marcel Hinss, ISAE-SUPAERO / ENAC
Labeling mental fatigue for passive BCI applications: Accuracy vs applicability tradeoff
Marcel F Hinss, Emilie S Jahanpour, Anke M Brock, Raphaëlle N Roy
Kriti Kacker, Carnegie Mellon University
Spectral features of EEG signals recorded from a Stentrode in human motor cortex
Kriti Kacker, Nikole Chetty, James Bennet, Peter Yoo, Abbey Sawyer, Ashley Dalrymple, Dev Sarma, Dailyn Despradel, Noam Harel, David Lacomis, Shahram Majidi, Raul Nogueira, Katharine (Katya) Hill, Jennifer Collinger, Adam Fry, Nicholas Opie, Thomas Oxley, David Putrino, Douglas Weber
Satyam Kumar, The university of Texas at Austin
Transfer Learning Promotes Acquisition of Individual BCI Skills
Satyam Kumar, Hussein Alawieh, Frigyes S Racz, Rawan Fakhreddine, José R Millán
Maria Pfeiffer, University of Würzburg
Riemannian vs. Linear P300 classification for a tactile Brain-Computer-Interface in an end-user single-case study
Maria Pfeiffer, Matthias Eidel, Wolfgang Tröger, Thomas Giesler, Andrea Kübler
Ronja Ronnback, Tilburg University
How do ethical concerns differ in active and passive brain-computer interfaces?
Ronja Ronnback, Fenna Blom, Maryam Alimardani
Isabelle Rosenthal, California Institute of Technology
Biological relevance of visual stimuli modulates the temporal binding window between ICMS and vision
Isabelle A Rosenthal, Luke Bashford, David Bjånes, Kelsie Pejsa, Brian Lee, Charles Liu, Richard A Andersen
Mushfika Sultana, University of Essex
Assessing the impact of transcranial Direct Current Stimulation (tDCS) on the enhancement of race driving skills.
Mushfika Sultana, LUCIAN GHEORGHE, Serafeim Perdikis
Daniel Polyakov, Ben-Gurion University 
Recruiting neural field theory for motor imagery data augmentation.
Daniel Polyakov, Oren Shriki
Venkata S Aditya Tarigoppula, Synchron
Early safety data for retrieval of a stent-based endovascular neural recording array.
Venkata S Aditya Tarigoppula, Gil S Rind, Stephen M Ronayne, Andrew Stent, Calvin D Eiber, Thomas J Oxley, Nicholas L Opie
Joanna Keough, University of Calgary
Mechanisms and impacts of brain-computer interface fatigue in children
Joanna R Keough, Brian Irvine, James Wrightson, Daniel Comaduran Marquez, Adam Kirton, Eli Kinney-Lang
Maxime Verwoert, School for Mental Health and Neuroscience, Maastricht University
Evaluating implant locations for a minimally invasive speech BCI
Maxime Verwoert, Maarten C Ottenhoff, Joaquín Amigó-Vega, Sophocles Goulis, Louis Wagner, Pieter L Kubben, Christian Herff
Session 3: June 8 @ 20:15-21:15
Nibras Abo Alzahab, Università Politecnica delle Marche
Effect of Auditory Stimuli on Electroencephalography-based Authentication
Nibras Abo Alzahab, Angelo Di Iorio, Marco Baldi, Lorenso Scalise
Valerie Marissens Cueva, Université de Lorraine
Contrastive self-supervised learning for motor imagery: impact of the embedding size
Valerie Marissens Cueva, Laurent Bougrain
Sara Ahmadi, Radboud university, Donders Center for Cognition
A Model-based Dynamic Stopping Method for c-VEP BCI
Sara Ahmadi, Peter Desain
Naomi du Bois, Ulster University
Detecting Threat Detection
Naomi du Bois, Leah Hudson, José Sanchez-Bornot, Niall McShane, Damien Coyle
Marie Øverbyy, Norwegian University of Science and Technology
EEG channel selection based on feature importance for epileptic seizure classification
Marie Øverby, Luis A Moctezuma, Marta Molinas
Simon Geukes, UMC Utrecht Brain Center
Ultra-high-density electrocorticography recordings of the human sensorimotor cortex
Simon Geukes, Simon H Geukes, Mariana P Branco, Giovanni Piantoni, Erik J Aarnoutse, Nick F Ramsey
Jose Gonzalez Espana, University of Houston
NeuroExo: A Low cost Non Invasive Brain Computer Interface for upper-limb stroke neurorehabilitation at home
Jose Gonzalez Espana, Alex Craik, Ayman Alamir, Jeff Feng, Jose Luis Contreras-Vidal
Tomko Settgast, University of Wuerzburg
The detection of windows of consciousness in locked-in patients
Tomko Settgast, Andrea Kübler, Federico Zilio
Milena Korostenskaja, The Institute of Neuroapproaches
A study on detection of frustration threshold using EEG-based Brain-Machine Interface
Milena Korostenskaja, Svetlana Blashchuk
Horacio Londoño Ramírez, KU Leuven, Imec, Nerf
Actively Multiplexed µECoG Array Based on Thin-Film Electronics for High-Resolution Brain Mapping
Horacio Londoño Ramírez, Xiaohua Huang, Jordi Cools, Anna Chrzanowska, Paoline Coulson, Clément Brunner, Marco Ballini, Nick Van Helleputte, Carolina Mora Lopez, Jan Genoe, Sebastian Haesler
Alexander McClanahan, University of Arkansas for Medical Sciences
Decoding Visual Scenes from Visual Cortex Spikes Using Deep Learning
Alexander McClanahan, Matthew Moench, Brian Kim
Valeria Spagnolo, UNL-CONICET
Co-adaptive BCI based on supervised domain adaptation: results in motor imagery simulated data
Valeria Spagnolo, Catalina M Galvan, Nicolás Nieto, Diego H Milone, Ruben Spies, Victoria Peterson
Micheal Wimmer, Know Centre 
Toward hybrid BCI: EEG and pupillometric signatures of error perception in an immersive navigation task in VR
Michael Wimmer, Nicole Weidinger, Eduardo Veas, Gernot R Müller-Putz
Farzaneh Taleb, Robotics, Perception and Learning Division, EECS, KTH Royal Institute of Technology, Stockholm, Sweden
Robust Representation Learning from Corrupted EEG with Contrastive Learning
Farzaneh Taleb, Miguel Vasco, Nona Rajabi, Danica Kragic
We are grateful for the support of our institutional funders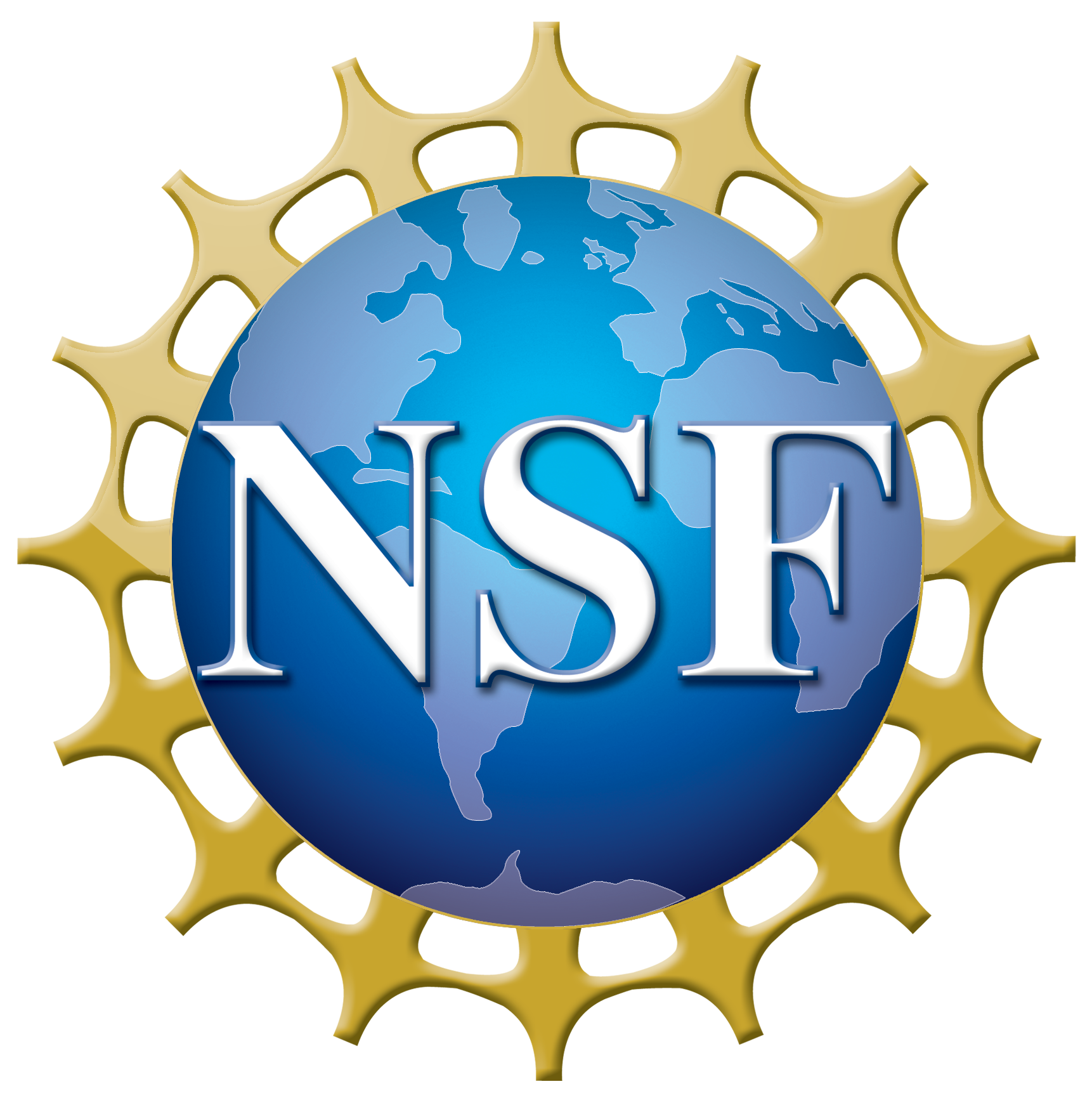 Thank you to our sponsors