Scheduled Satellite Events
The following Satellite Events are scheduled during the 8
th

 International BCI Meeting
Neuro Hacking for Need-Knowers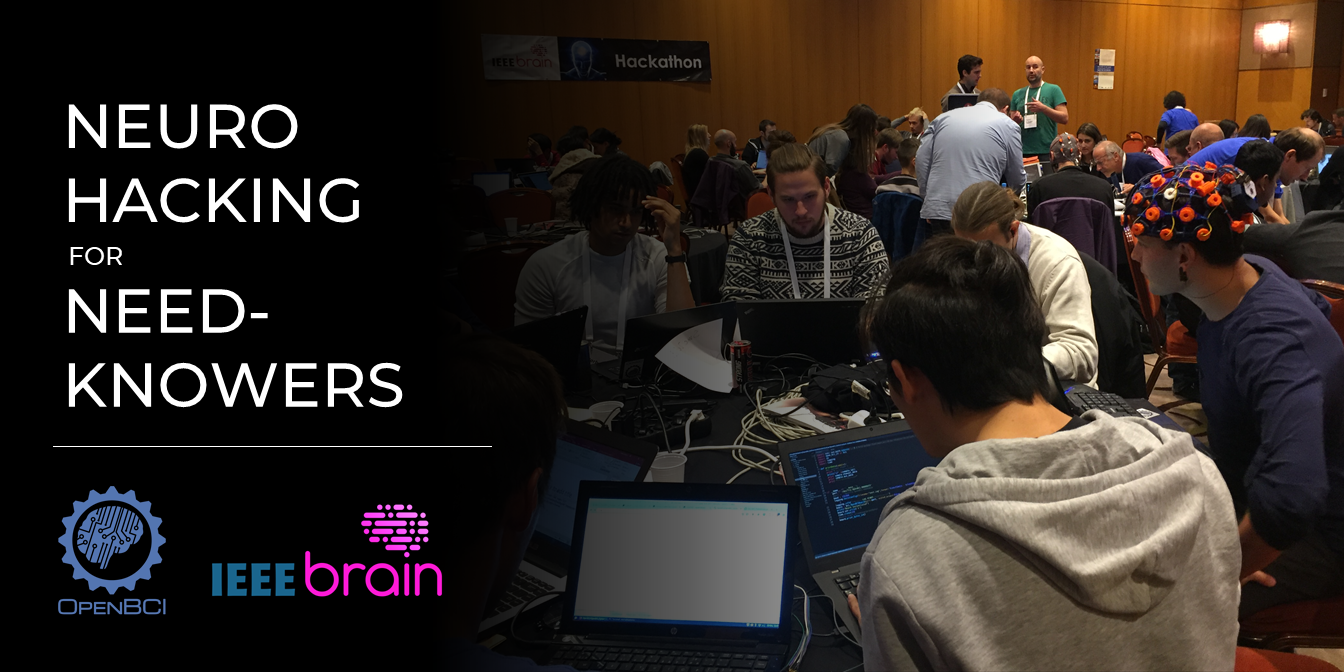 Sunday June 7th to Monday June 8th

"Need-knowers" are people with special needs, or the people who work with them, who know exactly what it is they need on a daily basis. Over two days, teams of makers will work directly with "need-knowers" to create tools that will accommodate them in certain everyday tasks or help extend their abilities. OpenBCI will provide a variety of equipment to teams, and additional personal devices or tools from other companies are welcome and encouraged. Projects will be presented and judged at the end of the day on Monday and prizes awarded to the top teams.
The event is free and registration is required. Food and drinks will be provided.
Organized by

The brain-computer interface designers hackathon Sunday, June 7 (8:00am) to Monday, June 8 (3:00 pm)
Hackathons are brainstorming and collaborative marathons designed to rapidly produce fully functional BCI prototypes and provide an environment for innovation and entrepreneurship.
The BCI hackathon brings developers, technologists, engineers, students, artists, and scientists together in teams of 5 participants each over 2 days to cram and build solutions that they can present and are designed to be a learning experience for everyone. By putting creative minds from multiple disciplines together for a short period of time, we have the opportunity to discover and uncover possibilities for using BCI-related hardware and software not readily thought of.
Anyone can participate who has interests in BMI, BCI, robotics, AR, VR, machine learning, computing, sensors, human-machine interface systems, control, signal processing, big data, haptics, rehabilitation, and similar areas. One does not have to be a BMI expert to participate on a team! Interdisciplinary teams with a combination of BMI and non-BMI skills are often successful in building solutions and producing working prototypes.
For more info and to apply, please see https://www.br41n.io/
12th BCI2000 Workshop

Sunday June 7 9:00 AM – 7:00 PM
This will be a hands-on, interactive event to teach and train attendees in the underlying concepts and use of BCI2000. Attendees will learn about established and new capabilities of BCI2000 through lectures, programming exercises and firsthand experience using EEG systems with BCI2000.
While there are no official prerequisites, we recommend that attendees download BCI2000 and familiarize themselves with it prior to the workshop. Attendees should be comfortable with programming and have a strong interest in real-time EEG applications. Please see www.bci2000.org for more information about BCI2000, including the "Getting Started" guide, tutorials, system features, and links to create an account and download BCI2000.
There are no registration fees.  You may register via the BCI Meeting registration form. 
Please email Markus Adamek at adamek@neurotechcenter.org with questions.
BCI Foundation Award Ceremony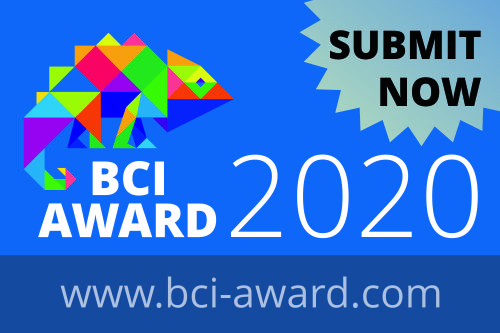 Wednesday, June 10
The International BCI Award, endowed with 6,000 USD, is one of the top accolades in BCI research. The BCI Award was created to recognize outstanding and innovative research in the field of Brain-Computer Interfaces. 12 projects are nominated before the winner is announced at the BCI Award Ceremony.
To submit your BCI project, please see the website
Thank you to our 2020 Sponsors!