Next Gen: Industry Academia Talks 5
September 8 @ 1:00 pm

-

2:00 pm
10-11am PT / 1-2pm ET​
Join us for this novel online event mixing Industry and Academia talks.
Moderator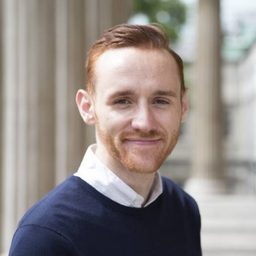 Hunter Schone
PhD Student, NIMH & University College London
Hunter Schone is a neuroscientist passionate about harnessing our understanding of the human body to promote successful human-machine interactions. By studying changes in the brain (fMRI) and behavior, his work examines the link between learning to control neural interfaces and brain plasticity. The ultimate goal being to help develop the next generation of human-centered technology. Hunter's research interests are at the crossroads of neuroscience, technology, and rehabilitation.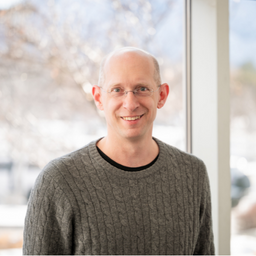 Florian Solzbacher
BlackRock Neurotech
Presentation title: "It won't work…": BCIs in perception and reality: are we reaching an inflection point towards wide spread patient use? 
A leading authority on chronically implantable sensors for electrophysiological and chemical biomarkers, Dr. Solzbacher serves as Director, Chair, and Advisor to a host of internationally renowned academic institutions, public-private partnerships, and innovative companies. As Chairman and President of Blackrock Neurotech, Dr. Solzbacher drives the technological vision for the company, with a focus on restorative tech for neurological conditions. Among his varied leadership positions, Dr. Solzbacher serves as Director of the newly established Center for Engineering Innovation at the University of Utah, Co-Director of the Utah Nanotechnology Institute, and holds faculty appointments in Electrical and Computer Engineering, Materials Science, and Bioengineering at the University of Utah. His research focuses on harsh environment microsystems and materials, including implantable, wireless microsystems for biomedical and healthcare applications, and on high temperature and harsh environment compatible micro sensors.
 Co-founder of several companies including Blackrock Neuromed, SentioMed, and First Sensor Technology, Dr. Solzbacher is also a member of the Governing Authority Board for the Utah Science Technology and Research Initiative (USTAR). He was director of the Utah Nanofabrication Laboratory until 2013 and serves on a number of company and public-private partnership advisory and reviewer boards in Europe and the U.S., including the German Excellence Initiative, the European Research Council ERC, The Utah Governor's Science and Technology advisory board and NIH/NINDS Neural Interfaces Conference. He is author of more than 200 journal and conference publications, five book chapters and 22 invention disclosures, pending patents, or patents. Dr. Solzbacher received his M.Sc. EE from the Technical University Berlin in 1997 and his Ph.D. from the Technical University Ilmenau in 2003.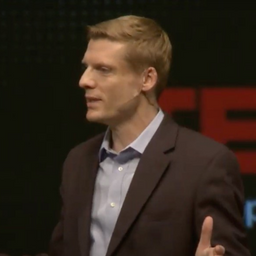 Chad Bouton
Feinstein Institutes for Medical Research
Presentation title: Tackling Today's Most Challenging Medical Conditions through Brain Computer Interfaces
Professor Chad Bouton is Vice President of Advanced Engineering and Director of the Neural Bypass and Brain-Computer Interface Laboratory in The Feinstein Institutes for Medical Research at Northwell Health in New York. Prof. Bouton's work has been featured on 60 Minutes  and in the New York Times, Washington Post, BBC, Wired Magazine, and many other media outlets.  He formerly served as research leader at Battelle Memorial Institute—the world's largest independent research and development organization. Prof. Bouton and his team pioneered the first brain-computer interface technology known as a 'neural bypass'  that used a brain implant to restore movement in a paralyzed person.  During the last 6 years Prof. Bouton and his colleagues have continued the groundbreaking neural bypass work to now restore the sense of touch, along with movement, in the field of bioelectronic medicine at the Feinstein Institutes at Northwell Health. He holds over 70 patents worldwide and his technologies have been awarded three R&D 100 Awards (the "Oscars of invention") and has been recognized by the US Congress for his contributions to the medical device technology field. 
Prof. Bouton has commercialized disruptive technologies for treating or diagnosing cancer, diabetes, congestive heart failure, and paralysis from stroke and spinal cord injury. He has also been named Inventor of the Year, Distinguished Inventor, Innovator of the Year in New York (2017), and was selected by the National Academy of Engineering in 2011 as one of the top 100 young engineering innovators in the world.