Workshops are a defining feature of the BCI Meeting Series. BCI Meeting workshops have a distinctive emphasis on interaction and contribution from all members. They help to shape the field of BCI research, producing consensus and collaborations.
There are 3 workshop sessions.  At the time of registration, you will have the option to select one workshop per session. 
Session 1- Wednesday, June 7, 9:30am – 12:30pm
W1: Non-invasive motor control
Presenters:
Gernot Müller-Putz
Joana Pereira
Nitikorn Srisrisawang
Hannah Pulferer
Donatella Mattia
Andreea Sburlea
Abstract
With this workshop we aim to address state-of-the-art approaches in non-invasive motor control and discuss future perspectives. We will discuss novel approaches for natural motor control. Here we also plan to present findings and learnings of hybrid BCIs in this context. Further, we plan to present our findings in leveraging the low-frequency amplitude neural information for natural control. We will then highlight findings about error processing during continuous motor control and discuss whether features from source localization can improve motor decoding. Moreover, we will touch upon the relevance of BCIs in post-stroke rehabilitation in clinical settings. All speakers will give a stimulating statement and we will discuss presented aspects with the audience.
Intended Audience
Researchers with an interest in motor control, with a background in neuroscience, neural engineering, biomedical engineering, and clinical BCI applications. The research talked about will be from basic and translational to clincial applications ? therefore, we invite people with an application background, but also from invasive research to discuss further directions and limitations.
Learning Objectives
Participants will learn about non-invasive neural correlates of motor control, from asynchronous movement onset, trajectory decoding to subtle error processing during continuous control
Participants will be informed about findings in movement decoding from source space
Participants will gain insights into BCI based post-stroke rehabilitation
W2: Multimodal brain-computer interfacing
Presenters:
Walter Besio
Yalda Shahriari
Chuck Anderson
Tomasz Rutkowski
Emma Colamarino
Abstract
To date there are still a lot of uncertainties regarding noninvasive BCI systems especially those relying on electroencephalography (EEG)–the most common type of noninvasive brain signal to control and monitor BCIs. There have been reports of improved understanding when combining EEG with other neuroimaging modalities, including functional near-infrared spectroscopy (fNIRS) and the integration of peripheral nervous system signals. To this matter, despite great advances in the field, there are a lot of challenges, including technical issues when combining modalities together, possible artifacts that contaminate the signals of interest, signal processing and data analysis approaches that need to be addressed. The aim of this workshop is to improve understanding of multimodal techniques in the context of BCI applications. The workshop covers topics ranging from basics of fNIRS, electromyography (EMG), and methods to improve signal quality including concentric ring electrodes. Multimodal BCIs including peripheral signals such as those derived from electromyography (EMG) as control features have mostly been developed to improve classification performance (e.g. assistive BCI). We will discuss EEG-EMG approaches designed to train both brain and peripheral activity in a top-down framework, in which volition, that is brain control over muscular activation, is reinforced together with correct muscular activation patterns.
Intended Audience
Persons interested in new electroencephalography (EEG) sensing technologies, functional near-infrared spectroscopy (fNIRS), electromyography (EMG), and general multimodal BCI technologies.
Learning Objectives
Understand the fundamentals of fNIRS and its limitations in BCI applications.
Understand fNIRS mergers with other neuroimaging techniques and their applications in BCI.
Understand there are alternative EEG electrodes exceed the performance of conventional electrodes.
W3: BCI state-of-the-art: Demonstrations of BCIs prototypes
Presenters:
Jane E Huggins
Katya J Hill
Francisco Fernandes
Nataliya Kosmyna
Jose L. Contreras-Vidal
Theresa Vaughan
Gerard Francisco
Abstract
BCIs are proliferating and becoming increasingly available. Many laboratories have developed their own intriguing variants with unique features and usability improvements. Yet, BCIs are not widely available and most of these prototypes are only available by visiting each other's labs, so usually only one BCI can be seen at a time. This workshop will provide an opportunity for the organizers and attendees to show off their own BCI systems, see the features that we have only read about in each other's papers, and discuss the advantages and disadvantages of the different innovations. After the demonstrations, we will discuss clinical usability challenges for independent home use of BCIs, specifications for BCIs for specific usage scenarios, and brainstorm about what features from the demonstrations or inspired by the demonstrations would be most useful. The organizers invite anyone with a BCI prototype to contact them in advance and join in the demonstration session.
Intended Audience
Anyone interested in seeing BCIs in action
Learning Objectives
Participants will be able to describe the function of two BCI systems they have not previously experienced.
Participants will be able to describe a unique BCI feature they have not previously seen.
Participants will be able to list three challenges for clinical BCI usability.
W4: Building consensus on clinical outcome assessments (COAs) for BCI devices
Presenters:
David McMullen
Heather Dean
Mary (Molly) Keszler
Julia Slocomb
Leigh Hochberg
Melanie Fried-Oken
Abstract:
This workshop is intended to give participants an overview of how the US Food & Drug Administration (FDA) can help the BCI community develop safe and effective devices for patients. Regulators oversee clinical trials from first-in-human studies to pivotal clinical trials for implanted devices and make regulatory decisions on what testing and oversight might be required for marketed devices. They are in a unique position to understand BCI devices and the clinical outcomes and study designs that provide data on safety and effectiveness. Join regulators, industry, and clinical research stakeholders for presentations on potential approaches to evaluate device safety and effectiveness for motor and communication BCIs. The panel discussion will focus on how regulators and the BCI community might best work together to ensure that studies are most likely to result in data useful in demonstrating safety and effectiveness, including reaching consensus on clinical outcome assessments (COAs) that represent clinically meaningful benefits that can support regulatory and payor requirements.
Intended audience:
This workshop is intended for a wide audience in the BCI community interested in clinical translation, which may include device makers, clinical researchers, payors, and patients, all of whom will have perspectives important in understanding how the community can work together to build consensus on how using the right COAs in clinical studies can help the field move forward.
Learning objectives:
1. Participants will be given a better understanding of the role of regulators in overseeing BCI studies and protecting patient safety as well as reviewing devices for safety and effectiveness prior to marketing.
2. Participants will learn about the importance of building community consensus on clinical outcome measures to understand the safety and effectiveness of BCI devices.
3. Participants will participate in discussions on how best to build that community consensus and provide input to regulators on the factors that are most important to them in moving the field forward to get safe and effective devices to patients.
W5: Offline and online tools for real-world BCI applications
Presenters
Sylvain Chevallier 
Pierre Clisson
Arthur Desbois
Pedro L. C. Rodrigues
Marie-Constance Corsi
Abstract
The ecosystem of open source tools for brain signal analysis has greatly matured in recent years and has been essential in many instances of modern research. In this workshop, we will show to which extent the BCI community can benefit from open science practices. We will notably present four tools for developing new experimental setups, doing feature selection for classification tasks, and favoring reproducibility and replicability. During the first part, participants will receive hands-on instructions on how to extract and select features from EEG signals with HappyFeat and how to pre-process and classify them with pyRiemann. The second part will focus on online BCIs: attendees will learn the core concepts driving Timeflux, how to describe processing pipelines, how to create interfaces, and how to easily develop their own plugins. They will also discover how to synchronize EEG data and stimuli without any complicated or expensive setup. In the third and final part, participants will learn how to evaluate ERP classification methods via approaches that favor reproducibility and replicability with MOABB. Lastly, during a general discussion panel, attendees will discuss ways to use these tools for their own research and how to contribute to the development of these open source tools.
Intended Audience
Anyone interested in practical BCIs: neuroscientists, research engineers, developers. Programming or data science skills are great but not required for this workshop.
Learning Objectives
Identifying at least 1 tool suitable for their own research
Identifying at least 3 do and don'ts when using open source tools for BCI
Identifying at least 1 way to contribute to the development of open source tools
W6: Learning from small datasets
Presenters:
 Michael Tangermann
Joana Pereira
Matthias Dold
Jordy Thielen
Alexandre Gramfort
Theo Papadopoulo
Moritz Grosse-Wentrup
Pierre Guetschel
Sylvain Chevailler
Reinmar Kobler
Abstract
Training up a decoding model based on as few possible training data points as possible is a desirable goal, as it can be pivotal for the usability of a BCI application with patients, for the acceptance by healthy users, or to realize fast adaptations during non-stationary recordings or for transferring between sessions. Our workshop addresses the latest proposed techniques to train classification or regression machine learning models with small datasets, embracing approaches from both, traditional machine learning approaches and deep learning approaches. In addition to talks and discussions, we will have a hands-on programming session in Python to benchmark different classification models.
Intended Audience
engineer, data scientist, BCI practitioner
Learning Objectives
Understanding the problems posed by small training datasets in BCI
Knowing technical or experimental approaches for tackling the problem
Knowing software toolboxes to tackle the problem
W7: Designing speech BCIs that facilitate user-agency
Presenters:
Zac Freudenburg
Christian Herff
David Moses
Erika Versalovic
Maartje Radstaake
Abstract
As BCI technology moves closer to the point of widespread use, the attention being given to the ethical issues surrounding BCIs is steadily growing within and outside of the BCI research community. Due to the novelty of the possibilities that BCIs open up and the uncertainty of how far the technology can go, the conversation around their responsible use is just beginning and the list of possible topics of discussion is long. We agree with Maslen and Rainey [Maslen et. al 2020] that the use case of BCIs as assistive and augmented communication devices (AACs) deserves specific attention, as unique ethical issues arise from the inseparable relationship between what a user wants to say and how the user, assisted by the BCI, says it. In this workshop we aim to explore some of these unique issues and formulate recommendations for the research on and real-world implementation of speech BCIs. We will focus this workshop on the concept of user-agency, which we broadly define as the user's capacity to perform an intentional action. For users of speech-BCIs, this means their capacity to translate their intention to speak into the action of speaking. User-agency can be approached from three angles, namely: 1) agency as intentional action (i.e., the ability to translate an intention to an action), 2) sense of agency (i.e., having the experience that what is said was intentional and represents the user), 3) relational agency (i.e., the distribution of agency between a user, the technology and caregivers). We will start the workshop with an introduction to these concepts and problems that might arise for each of these aspects when BCIs are used as a communication tool. The introduction will be followed by two speakers who present the current state-of-the art and future goals of speech BCIs. Then we will open the floor to two speakers presenting the ethical concerns from the perspective of potential BCI users. After a coffee break, we invite all participants of the workshop to en
Intended Audience
This workshop is intended for researchers working on/with BCIs that are intended for communication, care givers and professionals and users working with AAC systems, and ethicists interested in speech BCIs.
Learning Objectives
Participants will be familiar with the concept of user agency in the context of Speech BCIs.
Participants will be made familiar with the two important aspects of control in a speech BCI system: 1) control over if a speech-BCI produces output, and 2) what a speech-BCI produces as output.
Participants with be aware of the role of AI in facilitating and limiting agency in current speech BCI systems and the opinions that AAC users have about the assistence that AI can provide.
Session 2- Thursday, June 8, 9:30am- 12:30pm
W8: Preserving privacy and cybersecurity of BCI applications
Presenters
Aldo Faisal
Ricardo Chavarriaga
Manousos Klados
Nibras Abo Alzahab
Tonio Ball
Marina Kapitonova
Abstract
Brain-Computer Interfaces (BCIs) have the potential of far-reaching impact in domains ranging from medical over industrial to artistic, gaming, and security. Today, BCI applications are typically still at early technology readiness levels, but because BCIs create novel, technical pathways of communication to the human brain, they have raised privacy and security concerns. As brain data contain personal information, adversaries may compromise the security of BCIs and hence, brain privacy. There are first publications demonstrating empirical proofs-of-principle that such privacy-directed attacks on BCIs may be possible. To mitigate such threats and the associated risks, both BCI-specific and generic countermeasures have been proposed in the literature, but many open questions remain. In particular, how privacy and security of BCI applications can be protected by design, i.e., already as an integral part of the early BCI design process, in a systematic manner, and allowing suitable depth of analysis for different contexts such as commercial BCI product development vs. academic research and lab prototypes, has only recently attracted increasing attention. In the present workshop we have assembled experts covering all relevant aspects of BCI privacy. The workshop is structured in four parts, starting by overview lectures on foundational aspects of BCI privacy and security. In Part 2, the more specialized but highly relevant topic of (EEG-)BCIs and their relation to biometrics will be addressed. In Part 3, a hands-on exercise in privacy threat modeling (Interactive hands-on application of LINDDUN privacy engineering methodology) to a selected BCI use-case will be conducted as collaborative work and discussed. This discussion will be complemented by an open, general panel discussion (Part 4). Together, these different components will provide in-depth and up-to-date both theoretical and practical knowledge on privacy-preserving concepts and techniques for BCI applications.
Intended Audience
As we consider privacy and security by-desin to be a fundametal topic for the whole BCI community, we would not exclude anyone from the interded target audience. However, the topic may be particularily relevant for engineers and developers of BCI applications, neuroethicists, and everyone interested in translational asapects of BCI technology.
Learning Objectives
Being able to reproduce at least the three most important challengers in developing privacy-by-design BCIs
Being able to identify and define at least three important potential privacy threats in emerging BCI applications
Being able to recognize and reproduce at least three major appropriate mitigation strategies to address such threats
W9: BCI applications for active living: Discussion and hands-on activity
Presenters
Natalie Mrachacz-Kersting
Camille Jeunet
Silvia Orlandi
Strahinja Dosen
Luca Tonin
Abstract
In the last years, brain-computer interfaces have shown their potential as an assistive and rehabilitation technology. This workshop aims at broadening the application field by investigating and discussing BCI driven solutions for active living with a particular angle on sport activities and robotic devices. Short talks will contextualize the topic with respect to the current state-of-the-art and will present the latest research and results in the field. Furthermore, a group discussion on specific needs for active living, on available technical solutions and on the urgency of standard infrastructure for BCI will be carried out. Finally, the workshop will close with a practical activity on the development and implementation of a closed-loop BCI based on ROS-Neuro. The workshop aims at providing a general overview of BCI applications for active living and at identifying the most urgent end-users' needs outside the lab. Furthermore, attendees will be aware of the urgency of a common research infrastructure and they will be introduced to ROS-Neuro, an open-source, research and development framework for BCI applications.
Intended Audience
bioengineers, computer engineers, roboticians, clinicians
Learning Objectives
Participants will identify the 3 most urgent end-users? needs in sport scenarios
Participants will be aware of the 3 most common platforms for the development of BCI systems
Participants will learn how to implement a simple closed-loop BCI in ROS-Neuro
W10: Invasive brain computer interface technology? Open loop and closed loop decoding applications
Presenters
Christoph Kapeller
Aysegul Gunduz
Kai Miller
Nuri Ince First
Peter Brunner
Abstract
Invasive electroencephalographic (iEEG) signals, such as electrocorticography (ECoG) or stereo EEG, contain information with high spatial and temporal resolution, including very localized high-gamma activity. Hence, ECoG can be used for closed loop control of prosthetic limbs, avatars or cursors, but can also be used in open loop decoding to identify the eloquent cortex of a patient in preparation for resective brain surgeries. The concept of open loop electrical brain stimulation for neuromodulation has been widely used in clinical applications such as functional brain mapping. Closed loop stimulation based on iEEG signals opens a variety of clinical applications, including treatment of movement and neuropsychiatric disorders. The workshop will show state-of-the art experiments of open and closed loop decoding and neuromodulation, and describes how the data acquisition, device synchronization, signal processing and experimental setup is done based on practical examples with a guidance through important processing and design steps in MATLAB/Simulink.
Intended Audience
People interested in invasive open and closed loop decoding applications -People interested in clinical studies with brain stimulation and high-gamma mapping -People interested in the practical realization of BCI experiments
Learning Objectives
Participants will learn about state-of-the art in ECoG based mapping and neuromodulation through electrical stimulation
Participants will be able to understand the target patient group who benefits from invasive BCI technology
Participants will learn to establish ECoG based open or closed loop system applications in MATLAB/Simulink
W11: Technological development and implementation of BCIs for home use
Presenters
Spencer Kellis
Brian Dekleva
John Simeral
Nick Ramsey
Abstract
An important objective for BCI research is to advance promising assistive BCI technologies from the research lab to the home. Home use of a BCI requires hardware and software evolved beyond the prototype stage, which focuses on the research experience, to more refined systems focused on the user and caregiver experiences and the ability to operate these systems independently. This workshop will address trends and challenges in the technological development, implementation, and deployment of in-home BCIs. Relevant topics include calibration, user interface design, physical design, system robustness and reliability, and wireless operation. Workshop attendees will learn about requirements of a BCI system designed for home use and advances in the research community working toward these requirements. Participants will be able to view and/or interact with demo BCI components or systems that exhibit features designed for home use, then participate in a group discussion with the speaker panel to review best practices for in-home BCI use and how to identify and meet user expectations ("requirements"). With a focus on design and development for independent use of BCI systems in the home, this workshop complements other workshops focused on BCI user needs.
Intended Audience
This workshop proposal is intended for neuroscientists, engineers, software developers, persons with tetraplegia who have in the past, currently, or may in the future use a BCI, and others involved in the design, use, and translation of BCIs.
Learning Objectives
Participants will be able to identify four features required by BCIs to improve independence.
Participants will be able to identify four recent advances in BCI research designed to improve the usability of BCIs in the home
Participants will be able to describe their experience using or interacting with two demo systems with features for home use
W12: Transfer learning toward plug-and-play BCI
Presenters:
David Friedenberg
Emily Oby
Xuan Ma
Brianna M. Karpowicz
Fabio Rizzoglio
Abstract
Repeated calibrations are often required to counteract the performance drop of BCI systems over time caused by neural recordings instabilities. The dynamics of these new decoders need to be learned from scratch, likely imposing additional time and cognitive burden on users. Furthermore, decoders need to be calibrated for each user using data collected during specific tasks, a process that is not always feasible for a paralyzed human. Recent researches have shown that motor intent can be inferred from the dynamics embedded in a low-dimensional manifold that can be discovered in M1 neural population activity. These dynamics tend to be stable over time and even share task-related similarities across individuals. Transfer learning techniques allow us to align the neural manifolds estimated from different data sources, thereby providing fixed BCI decoders that are stable over long periods of time and even across subjects. The alignment itself requires little data, raising the possibility of applying decoders requiring large, labeled datasets to humans, where data collection and time-consuming calibration is difficult or impossible. This workshop will present transfer-learning-based BCI decoder techniques, ranging from classical linear algebra to novel AI-based ones, and engage the audience in a discussion of their theoretical and clinical implications.
Intended Audience
Neuroscientists, computer scientists, and clinicians. The workshop is aimed at a multidisciplinary audience to ensure advances in BCI decoding performances are in accordance with uses in a real world scenario.
Learning Objectives
Participants will learn how to use neural manifolds and low-dimensional dynamics to develop BCI decoders.
Participants will learn transfer learning techniques to make BCI stable over time and to enable the use of a fixed BCI decoder across subjects.
Participants will discuss the challenges and opportunities of transfer learning in BCI development and form ideas for possible clinical implementation.
W13: Challenges in BCI-based neurofeedback applications for neurological disorders
Presenters
Michael Tangermann
Huiling Tan
Paolo Belardinelli
Tomas Ross
Lin Yao
Marie-Constance Corsi
Abstract
BCI-based neurofeedback (NFB) is a promising tool for counteracting neurological symptoms and informing neurorehabilitation strategies. Efforts have been made to improve BCI usability, by providing guidelines and predictors of performance. Yet, neurofeedback remains barely used in clinical settings and by patients in their daily life. In this workshop, we will tackle the current challenges in clinical BCI research by identifying and discussing the key methodological and psychobiological aspects to foster its efficacy. We will deal with conceptual biases in clinical protocol designs. The workshop will be split into two parts. In the first part, the foremost clinical applications of BCIs/NFBs will be presented with a focus on the key issues that need to be addressed (e.g.: instructions, number of sessions, lesion localization…). The second part will be dedicated to recommendations when designing and conducting BCI/NFB clinical protocols. Each block will be followed by a panel discussion formed by the speakers, and discussions will be guided by a selection of pre-arranged questions. We will propose to the participants to fill a document with their questions beforehand in order to structure the discussions in direct line with the challenges faced by the community.
Intended Audience
This workshop will intend to gather all the persons interested in clinical applications of BCI/NFB – including clinicians, researchers from different fields and industrials. We aim at establishing a lively dialogue between them.
Learning Objectives
Identifying the 3 key methodological bottlenecks of BCI experiment design
Identifying 1 method suitable for their own clinical research
Identifying at least 1 key outcome variable for assessing the clinical relevance of the protocol. Two categories of outcome variable will be distinguished: BCI performance and quantitative clinical measures
W14: Finding consensus on BCI standards: How to proceed?
Presenters
Luigi Bianchi
Martijn Dene
Zach McKinney
Sahana N. Kukke
Mathew Abrams
Jiangbo Pu
Abstract
Brain-Computer Interfaces research evolved significantly in the last decades, during which new applications, paradigms, and technologies were proposed or adopted. The intrinsic multidisciplinary nature of this research field has attracted researchers from different domains to contribute to its progress. This richness of expertise, however, can represent an obstacle if different objectives, methods, and terminology are used because it could be difficult, if not impossible, to compare systems and reuse freely available datasets and tools. Some details considered important by some stakeholders are negligible for others. This is confirmed by meta-analyses studies that have reported that many BCI publications lack the necessary information to compare systems and impede aggregating a larger amount of data to test more powerful methods or statistical analyses. This problem is arising in recent years, and several actions aimed at providing standards in the BCI field were started. All of them, however, are still in a work-in-progress stage, with limited or absent interaction among groups, a fact that could cause overlaps and the definitions of different and incompatible standards on the same topic, thus generating confusion. Thus, we propose a Workshop where each of these groups that are working on the definition of BCI standards describes its vision, strategies, and objectives, shares ideas, and coordinates its activities with the others. Subsequently a document will be drafted describing the workings of the different standardization stakeholders and how different standards may align and contribute to the FAIR principles. A framework will be developed to easily interpret different standardisation initiatives, understand the similarities and differences between existing initiatives and identify gaps in standardization. Overlap with the previous roadmap on neurotechnologies for Brain-Machine-Interfacing and similar standardization documents will be avoided.
Intended Audience
All BCI Stakeholders
Learning Objectives
Define a roadmap for BCI Standards
Create a connection between the various standard organizations and activities two avoid overlaps and conflicts
Collect needs from stakeholders
Session 3- Friday, June 9, 9:30am – 12:30am
W15: Understanding and utilizing the neural basis of speech: from basic science to neuroprostheses
Presenters
Julia Berezutskaya
Christian Herff
Maitreyee Wairagkar
Frank Willett
Miguel Angrick
Sarah Wandelt
David Moses
Abstract
Since the last BCI Society meeting in 2020, which had a well-attended workshop titled "From speech decoding to speech neuroprostheses", there has continued to be accelerating progress in the basic neuroscience of speech and applied brain-computer interfaces for restoring lost speech. Novel research directions have matured , including continued expansion of studying speech with electrocorticography and new work using intracranial EEG and single-neuron resolution multielectrode arrays. These studies have contributed to our understanding of how speech is encoded across multiple brain areas, and we've witnessed speech decoding transfer from offline to early online demonstrations. This area has also benefited from more open sharing of datasets, which was a major action item take-way from the last workshop. This year's workshop will provide an opportunity to hear about state-of-the-art recent work and discuss ongoing challenges with an eye to opportunities for collaboration and collective action towards the important humanitarian goal of restoring speech to patients. We anticipate having approximately 6 person from different labs in this workshop (i.e., three more groups in addition to us three).
Intended Audience
Neuroscientists, neuroengineers, biomedical engineers
Learning Objectives
Attendees will learn about the state of the art in speech decoding for BCI
Participants will discuss the challenges associated with studying the neural basis of speech
Participants will discuss results provided by different neural recording modalities (single cell recordings, intracranial EEG)
W16: Examining alternative keyboards and language modeling software for message generation by BCI end-users
Presenters
Melanie Fried-Oken
Betts Peters
Keith Vertanen
Will Wade
Chris Gibbons
Abstract
As non-invasive brain-computer interface becomes a communication access method for individuals with severe speech and physical impairments, attention must be paid to the design of alternative keyboards, visual displays, and language modeling for message generation. Five alternative keyboards will be presented with various signal acquisition methods and language modeling features. Each presentation will include video of system trials with end-users and data about speed, accuracy, and user experience. The alternative keyboards and signal acquisition techniques include: (1) RSVP Keyboard with EEG access; (2) RSVP Keyboard with Inquiry Preview for EEG and single switch access https://www.cambi.tech/; (3) Shuffle Speller with EEG and eye gaze access https://www.cambi.tech; (4) Nomon https://nomon.app/; (5) updated, open-source Dasher https://dasher.acecentre.net/about/; and (6) Grid 3 software for non-Roman alphabet users with various access methods https://thinksmartbox.com/product/grid-3/. Participants will discuss benefits, challenges, design criteria, and future development options for these alternative keyboards and access methods, based on the needs of end-users. Discussion will center around potential BCI user profiles submitted by participants, with the goal of designing new, and customizing available, message generation interfaces that address users' individual needs and preferences.
Intended Audience
This workshop is intended to foster interdisciplinary collaboration and discussion. We welcome participation by potential end-users, researchers, clinicians, engineers, industry representatives, software developers, and any makers and dreamers interested in BCI communication interface design.
Learning Objectives
Describe five alternative keyboards designed for people with severe speech and physical impairments.
Describe how other control signals may be integrated into BCI typing systems for people with complex access needs.
Discuss the benefits, challenges, design criteria, and future development options for alternative keyboards that meet the needs and preferences of potential BCI end-users.
W17: Designing naturalistic sensory feedback for closed-loop brain-computer interfaces
Presenters:

Cecile S Verbaarschot
Emily Graczyk
Antonio Lozano
Natalya Shelchkova
Dorothee Horstkötter
Michael Tangermann
Jeremy Brown
Abstract
In this workshop, we will bring together experts in brain-computer interfaces (BCIs) with experts in philosophy of mind, neuroscience and multi-sensory integration to discuss how to convey "natural" sensations through electrical stimulation of the brain. The last 5-8 years have seen considerable new interest in sensory BCIs, e.g.: tactile feedback during prosthetic control via intracortical microstimulation of the somatosensory cortex, visual cortex stimulation in people with blindness, or determining the optimal settings of a cochlear implant in infants who cannot yet verbalize their experiences. The more naturalistic the sensory feedback is, the less training and cognitive load is expected to be required to process it, enhancing the intuitiveness of using a BCI. Despite demonstrations and proof-of-principle experiments from multiple labs in humans, there is no consensus about how to use the term "natural", how to measure naturalness, or even whether naturalness is an important or necessary goal to achieve. During the workshop, participants will learn about the state-of-the-art research providing auditory, visual and tactile feedback via electrical brain stimulation during closed-loop BCI control, discuss and define what it means for a stimulus to be considered "natural", and design novel strategies to assess the quality and experience of artificially-evoked sensory feedback.
Intended Audience
The workshop is intended for anyone with an interest in using (artificial) sensory feedback for e.g. closed-loop brain-computer interface applications. We invite participants with backgrounds in biomedical engineering, physical therapy, machine learning, neuroscience, cognitive science, philosophy, computer science, and biology. Participants do not need to have a background in sensory restoration, the necessary background information will be provided in the workshop presentations.
Learning Objectives
Describe three ways of providing sensory feedback for BCI applications
Define when a sensory stimulus is considered natural?
List at least three methods of measuring the quality of a sensory experience
W18: Current brain computer interface career opportunities across sectors workshop
Presenters
To come
Abstract
Careers within the brain-computer interface (BCI) community can span a variety of organizations including academia, industry, or government. However, how to successfully navigate careers across different organizations is an important topic that is not frequently discussed. In this workshop, presenters will be from across career sectors, such as industry, academia, or government, and will share an introductory talk presenting current open positions and desired candidates. The panel will then be immediately followed by breakout sessions in which trainees may then independently follow up with the presenters for informal or informational interviews, or to complete and submit applications. This workshop provides a direct opportunity for trainees to learn about various career paths in BCI and to find a career in BCI, even potentially leaving the meeting with a job. This workshop will satisfy both the interests of trainees and participating organizations. The need was identified through the Postdoc and Student Committee's BCI Thursday career panels, in which ongoing efforts have focused on trainees learning about the many career paths in BCI; however, for the BCI meeting, we wanted to have a more active approach by bringing these various career paths to fruition for trainees.
Intended Audience
This workshop is intended for trainees (students and postdocs) who are at the point of applying for jobs in the BCI field, whether those jobs are in industry, academia, or government.
Learning Objectives
Participants will be able to identify career roles and what they entail in the BCI field across three sectors.
Participants will be exposed to current available positions at different companies, academic institutions, and government agencies hiring.
Participants will have an opportunity to discuss the job and application with the presenters in break-out sessions following the presentations
W19: Requirements for future brain implants
Presenters
Erik J Aarnoutse
Riki Banerjee
Tim Denison
Abstract
This workshop will feature presentations from leaders from academic BCI / neurotechnology research as well as leaders from companies developing and manufacturing neurotechnology. Added to this are technology institutes working on smart additions and improvements of implant technology. In academia much knowledge is gathered to envision a perfect implantable BCI. Companies strive to develop the best products within technological and economic constraints. Presenters will have backgrounds from fundamental neuroscience to electrical engineering to clinical trials. This combined knowledge will be the input of a discussion where (new) requirements are discussed and the (im)probabilities that these will developed into new products for research and therapy for patients. The outcome will hopefully be new developments in implant technology and an ever closer collaboration between academia and industry.
Intended Audience
Established or aspiring neuroscientists, engineers, clinicians, managers from academia, industry or both.
Learning Objectives
Participants will understand the origin of the several types of requirements in the design process of an implantable BCI
Participants will understand the role of functional requirements in the development of an implantable BCI
Participants will be able to name 10 functional requirements for an implantable BCI
W20: Building for pediatric populations: Real-world lessons, initiatives, and imperatives to empower children to use BCI systems
Presenters:
Eli Kinney-Lang
Jason Leung
Corinne Tuck
Mariska J Vansteensel
Mariana Branco
Susannah Van Damme
Beverly Collisson
Dion Kelly
Adam Kirton
Abstract
BCI systems are not made equal for all end-users. Early-life injury or disease can leave children with significant physical and communication impairments. These children could benefit from using BCI technology for rehabilitation, communication, mobility, or other activities of daily living. However, since BCI designs are typically based on adult brains and behavior, these children have no such recourse. This gap in technology presents an opportunity within the BCI community to design, develop and implement standards in pediatric BCI systems and unify the community building BCI for children. In this workshop, we will look to "provoke" attendees to uncover what is most needed to move pediatric BCI systems forward. The workshop will explore existing initiatives from leaders and key stakeholders with presentations from engineering, clinical, community, and innovation drivers of pediatric BCI research and implementation. Presentations will include provocative questions intended to spur small-group discussions around critical questions. Then we will move into a social networking break with opportunity for attendees to foster collaborations and discussion. We will conclude with an open-forum panel with all presenters. With input from participants, we will propose standards for design, development and implementation of BCI for children creating a roadmap for the next generation of pediatric BCI development.
Intended Audience
This workshop will benefit student researchers, neuroscientists, clinicians, rehabilitation professionals, engineers, designers, computer programmers, caregivers, bio-signal processing experts, equipment manufacturers, eye-tracker manufacturers, and video game developers/ hobbyists who are working with, or would like to pursue, EEG- and BCI-based research and rehabilitation in children. Participants should be familiar with the basics of EEG and BCI, but the workshop will endeavor to be accessible to all conference attendees.
Learning Objectives
Participants will be able to state and identify ongoing initiatives in pediatric BCI including: clinical programs, available applications, research developments, commercialization and sustainable business opportunities, community collaborations, and building relationships with families and other end-users.
Participants will discuss and identify key needs of BCI stakeholders and the barriers to research, clinical programming and industrial development of pediatric BCI. This will culminate in collectively building a roadmap for pediatric BCI development outlining priorities for the next 5 years.
Participants will be able to describe standards for developing, designing and recording pediatric BCI tasks and impacts, including but not limited to ? saving data for a pediatric BCI database, optimizing calibration/training paradigms, gamification concepts, reducing user fatigue, clinical implementation and programming.
W21: Dimensions of invasiveness, the user's dilemma
Presenters
Jane E Huggins
Masayuki Hirata
Takuma Nakamura
Nick Ramsey
Mariska Vansteensel
Katya Hill
Tonio Ball
Abstract
As BCIs move into clinical use, urgency is developing around practical questions of integrating them into daily life. People with severe disability conditions face a serious dilemma between motivation to live, anxiety about losing all communication, and caregiver burden. The dilemma may appear very different based on differing cultural perspectives and different medical diagnoses producing disability. BCIs may eventually start to impact this dilemma. The extent to which that occurs will, however, depend on the design of the BCI (including whether sensors are placed inside the head or outside of the head), but also on other dimensions of invasiveness, such as the way in which a BCI affects the life of a user, the manner in which it intrudes in their physical living environment, or the burden it places on their caregivers for setup and equipment maintenance. This workshop focuses on the needs of BCI users and the factors affecting the user's dilemma. Panel discussions and a historical perspective on neuroprosthetic commercialization will promote consideration of multiple perspectives. Our goal will be to develop a strategy for user-centered design that satisfies each user's needs and sustainably provides them with BCIs.
Intended Audience
Everyone interested in communication BCIs for people with disabilities.
Learning Objectives
Participants will be able to identify and characterize at least two different groups of end-users of communication-BCIs
Participants will be familiar with different cultural perspectives towards invasiveness, independence and burden
Participants will be able to identify at least two similarities between BCIs and a clinically applied neurotechnology that are relevant for the future clinical application of BCIs
We are grateful for the support of our institutional funders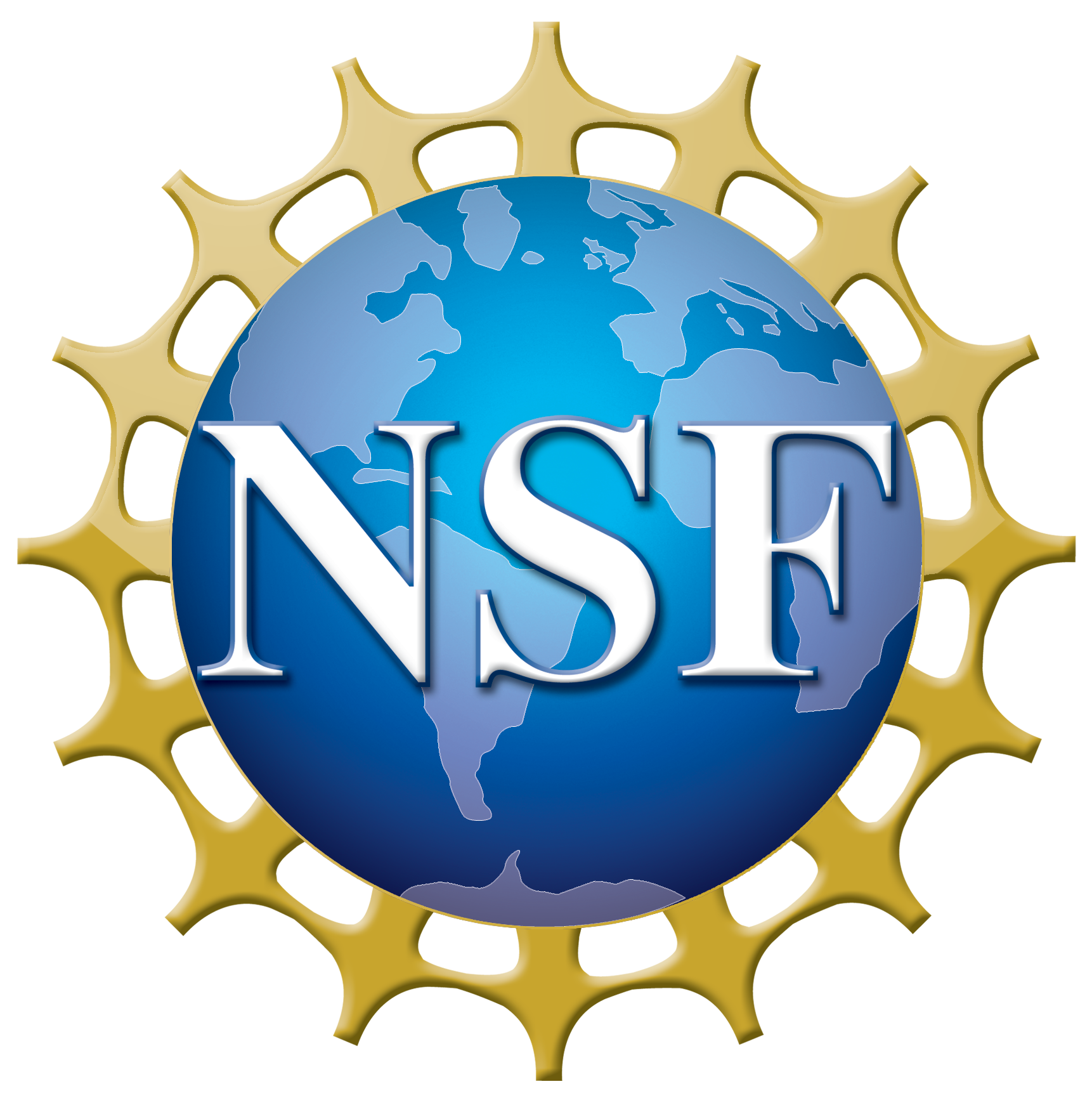 Thank you to our sponsors