Board elections open April 10
Members of the BCI Society are invited to participate in the election process by voting in the Board elections.
The Board of the BCI Society consists of 12 seats. Four members are Officers:
President
Vice-President
Past President
Treasurer/Secretary
Officers are elected by the Board and stay on for 2 years.  Board members are elected for 3 years and a maximum of 2 terms.
Four seats are open for elections
Four seats are open for elections. Seats are associated with specific categories. For this election cycle, to ensure a balanced BCI fields representation, the board has decided to open 2 seats for the implantable BCI fields (IC/IO) and 2 for the non-invasive fields (NC/NO).
Current Board
Jennifer Collinger (President), (IC) term ends 2023
Mariska Vansteensel (Vice-President), (IC) term ends 2025

José del R. Millán (Past President), (NC) term ends 2023

Gernot Müller-Putz (Treasurer), (NC) term ends 2024
Natalie Mrachacz-Kersting, (NO) term ends 2023
Donatella Mattia, (NC) term ends 2023
Yiwen Wang, (IC) term ends 2023
Reinhold Scherer, (NC) term ends in 2024
Marc Slutzky, (IO) term ends in 2024
Dean J. Krusienski, (NI) term ends in 2025
Davide Valeriani, (NI) term ends in 2025
Theresa Vaughan, (NI) term ends in 2025
NC: Non-invasive Control (restoring or replacing movement or communication) 
NO: Non-invasive Other (rehabilitation, enhancing/supplementing, stimulating) 
IC: Implantable Control (restoring or replacing movement or communication) 
IO: Implantable Other (rehabilitation, enhancing/supplementing, stimulating)
According to the procedures laid down in the Bylaws, the selection of nominees was made by the Board Nomination Committee consisting of the President, Vice President and independent Society member Fabien Lotte (PhD). Selection was based on four criteria, being 1) professional reputation, 2) societal outreach and activities to support the cause of the BCI field, 3) service to the BCI Society and 4) diversity, and was confirmed by the Board. We define diversity broadly (i.e. demographic, geographic, area of expertise, etc.) because our goal is for the Board to represent the entire membership. When casting your vote, we ask you to take the abovementioned criteria into consideration as well.
REQUIREMENTS FOR NOMINATION:
– Nominee is a full ('regular') member of the society. Postdoctoral and Student Members cannot be nominated.
– All members in good standing (dues paid, no legal dispute with the Society) can nominate and vote. Nominator needs to have paid membership dues before nominating anyone.
– Nominee is in good standing. Membership dues need to be paid before being nominated.
– Nominator affirms that nominee is able and willing to accept the position and to commit significant time to it. This includes participation in in 4-6 Board meetings per year and active involvement in at least one committee.
Candidates (Implanted fields)
(Listed in alphabetical order)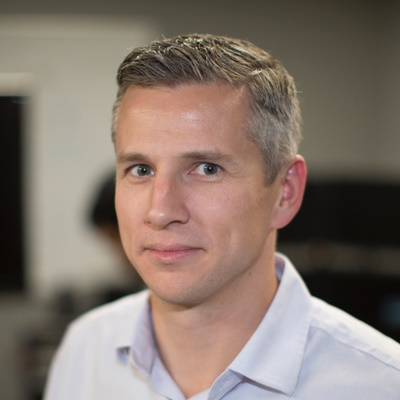 Robert Gaunt, PhD
University of Pittsburgh, USA
My research at the University of Pittsburgh is focused on creating technologies to improve the quality of life for people living with injuries or diseases that lead to sensorimotor disability. For over a decade, one of the major efforts in my lab has been to push the capabilities of brain-computer interfaces into new domains. Without the sense of touch we struggle to complete even basic daily tasks, yet BCIs have often focused exclusively on methods to extract signals from the brain. In my lab we pioneered intracortical microstimulation in humans as method to write information into the brain and restore the sense of touch. This work is now being repeated, expanded, and improved upon in other labs.
The BCI Society and meetings have played an important role in the development and dissemination of research in my lab. I have been attending the BCI Society meetings since 2016, am a founding member of the BCI Society, have organized meeting workshops, and have acted as an award reviewer for the society. I look forward to the opportunity to continue this involvement with BCI Society and further expand its influence and importance in the rapidly growing BCI research and industry communities.
Christian Herff, PhD
Maastricht University, the Netherlands
Dr. Christian Herff is an assistant professor in the School for Mental Health and Neuroscience at Maastricht University where he leads the Neural Interfacing Lab. His research interest lays in the application of machine learning technology to neurophysiological data to connect natural and artificial intelligence. His lab's mission is to design Brain-Computer Interfaces that decode higher-order cognition from invasively measured brain activity. With a particular focus on the decoding of speech processes from intracranial data, he tries to improve the lives of severely paralyzed patients while simultaneously improving our understanding of complex neural dynamics. He emphasizes the ability to achieve interpretable results based on computational models. In particular, visualization of complex dynamic models, such as deep neural networks, is of interest to him.
Dr. Herff strongly advocates open science and makes sure that data and code are shared wherever possible.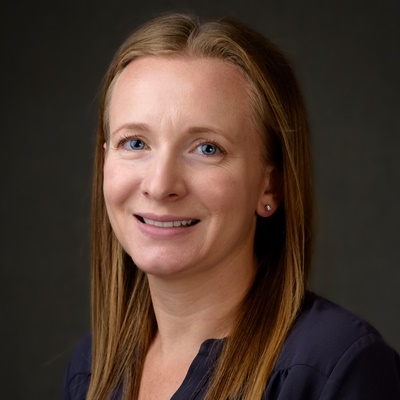 Samantha Santacruz, PhD
University of Texas at Austin, USA
Samantha Santacruz, PhD, is an Assistant Professor of Biomedical Engineering at the University of Texas at Austin. Dr. Santacruz's research is in the area of invasive BCIs and closed-loop electrical stimulation paradigms. Her lab fabricates deep brain neural interfaces, performs BCI and stimulation experiments in non-human primates, and develops computational models for explaining multi-scale and non-stationary neural dynamics as they relate to disease-relevant and treatment states.
Dr. Santacruz is an active member of the global neuroengineering community and is excited about contributing to a society that provides a professional space for collaboration, innovation, and professional development. Dr. Santacruz is currently an IEEE Senior Member and on the IEEE EMBS Technical Committee on Neuroengineering. She has served for the past four years an Associate Editor of the Neural and Rehabilitation Engineering track of IEEE Engineering in Medicine and Biology Conference. As a researcher working across disciplines, Dr. Santacruz is also active within the Society for Neuroscience and is currently a member on the SfN Committee for Animals in Research, which seeks to protect and advance the responsible use of animals in biomedical research. These roles have prepared Dr. Santacruz to make meaningful contributions to the BCI Society leadership.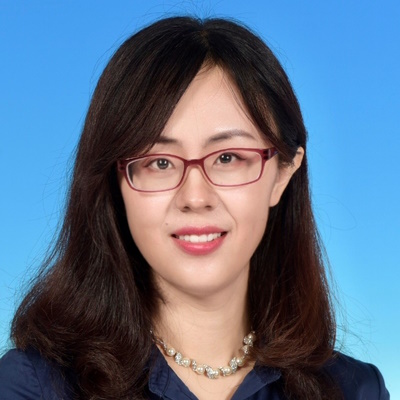 Yiwen Wang, PhD
Hong Kong University of Science and Technology, Hong Kong
Yiwen Wang received the Ph.D. degree from the University of Florida, USA. She is currently the board member of BCI society. She is an Associate Professor at Department of Electronic and Computer Engineering, the Hong Kong University of Science and Technology.
Her technical contributions to the engineering profession in the area of Brain Machine Interfaces (BMIs) have been well recognized internationally. She has held numerous leadership roles, such as the chair of the IEEE EMBS NeuroEngineering Tech Committee, and editors for respected international journals (TNSRE, JNE et al.). In 2022, she was recognized as Distinguished Lecturer of IEEE EMBS.
She has served on organizing committee of a number of the top conferences on neural engineering. She has organized 3 international workshops on Neural Engineering and Rehabilitation, which brought world-renown speakers from North America, Europe, and Asia. She has communicated with three conferences held in Asia as BCI affiliated conferences.
She is committed to expanding the reach of the BCI society in the Asia-Pacific region. She is passionate about promoting the success of female researchers to make contributions to the BCI field.
Candidates (Non-invasive fields)
(Listed in alphabetical order)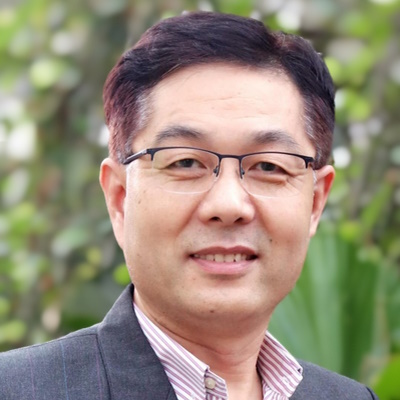 Cuntai Guan, PhD
Nanyang Technological University, Singapore
I am currently a computer science and engineering professor at Nanyang Technological University, Singapore. I started my BCI lab in 2003 with the Institute for Infocomm Research at Agency for Science, Technology and Research (A*STAR), Singapore, till 2016. My research interests have been developing robust and reliable algorithms for BCI and applying them in real-world applications. I mainly work on non-invasive BCIs, although I also had some sporadic studies using invasive recordings. What is most motivating to me is to work with clinicians to create applications to address unmet clinical needs, such as stroke rehabilitation using BCI to facilitate motor recovery, ADHD treatment using BCI to improve executive functions, mental health using affective BCI, etc. I have established broad collaborations with scientists with diverse backgrounds. I will bring my expertise and experience to BCI society and provide mentorship to young researchers.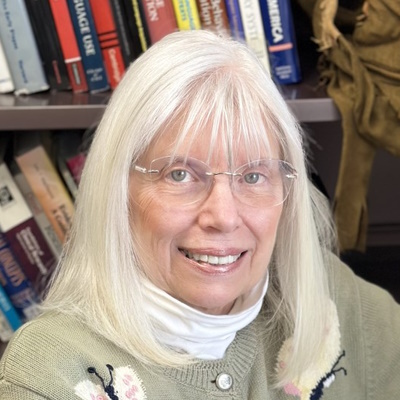 Katharine "Katya" Hill, PhD, CCC-SLP
University of Pittsburgh Medical Center, USA
Katya Hill is the Senior Director of the University of Pittsburgh Medical Center (UPMC) and the Center for Assistive Technology's Augmentative and Alternative Communication (AAC) Program, member of the UPMC Multidisciplinary ALS Clinic and a Professor at the University of Pittsburgh providing inpatient and outpatient clinical services. Dr. Hill has a history of BCI translational research funding from the National Institutes of Health (NIH), National Institute on Disability, Independent Living, and Rehabilitation Research (NIDILRR) and the Veteran's Administration. She is on a team conducting research to commercialize an EEG P300 AAC-BCI system. Her research focuses on measuring performance and outcomes, and collecting and appraising stakeholder perceptions of the features, training, and benefits/barriers of using communication BCIs (cBCIs). She is on the Carnegie Mellon University/UPMC team evaluating the safety and efficacy for the Stentrode™ BCI system. Dr. Hill introduced Language Activity Monitoring (LAM), a data logging feature to measure communication performance to the AAC-BCI fields. She holds several patents related to AAC user interface design. Dr. Hill is a speech language pathologist and clinical rehabilitation practitioner member of the BCI Society. She has presented papers and workshops at BCI Society's conferences and publishes on topics related to cBCIs.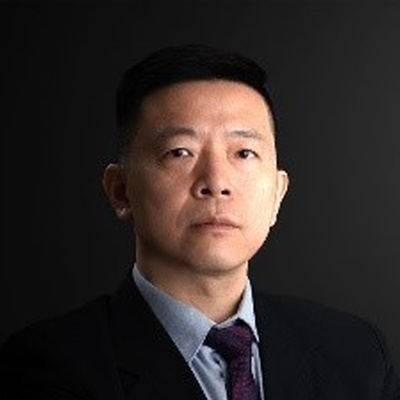 Ning Jiang, PhD
Sichuan University, China
Dr. Jiang has been active in BCI-related research since 2009, and has authored and co-authored more than 50 scientific journal papers on BCIs based on non-invasive (EEG), and its applications of neurorehabilitation. His research in BCI-based stroke rehabilitation has attracted global attention, which has been nominated as the top 10 research groups of the renowned Annual BCI Award competition six years in a row (2012-2017), and was voted the first place in 2017. More recently, his research group independently proposed a novel hybrid non-invasive BCI paradigm based on the concept of mirror-neuron and action observation, combining the respective advantages of SSVEP-based BCIs and SMR-based BCIs.
Dr. Jiang has served as Associate Editors for the Brain-Computer Interfaces, IEEE-JBHI, IEEE-TNSRE, Frontiers in Neuroscience, and Journal of Neuroscience Methods. He also organized a special track for the 2017 IEEE Neural Engineering Conference and for IEEE-ICRA since 2018. He also volunteered in various national and international BCI-related hackathons in the last few years, attracting undergraduate students to the research fields of BCI. Last year, Dr. Jiang served on the selection panel of BCI society's Early Career Award.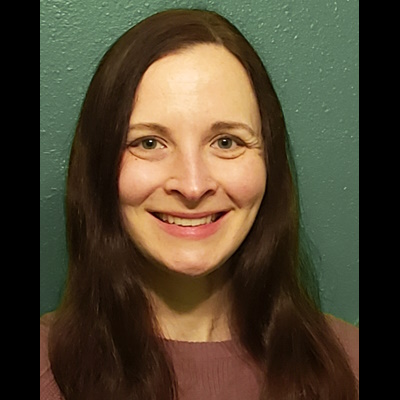 Betts Peters, PhD, CCC-SLP
Oregon Health & Science University, USA
I am a Research Assistant Professor at Oregon Health & Science University, and a member of the interdisciplinary Consortium for Accessible Multimodal Brain-Body Interfaces (CAMBI). For over 15 years, I have worked closely with people with severe disabilities, including many who might benefit from BCI technology. I began as a speech-language pathologist and assistive technology specialist working with individuals with ALS, and in 2012 I joined CAMBI in their user-centered research related to non-implantable BCIs for communication. While continuing my BCI research efforts, I completed my doctoral degree in systems science and am now applying a systems-thinking approach to my goals as an early-career investigator. I have been involved in BCI Society meetings and activities since 2013, including co-organizing two BCI Meeting Virtual Users' Forums. I have also worked to share BCI research and information with clinicians and researchers in related disciplines, as well as directly with potential BCI users and their families. I believe these groups are crucial stakeholders whose needs and preferences must inform future BCI research, development, and implementation. I would be honored to serve on the BCI Society Board and represent the interests of BCI users and their families, clinicians, nontraditional students, and early-career investigators.
How to vote
You will receive an invitation to vote by email from SurveyMonkey.
If you have not received the email notification, please contact the Society secretariat.
Election calendar
Nominations open: February 1, 2023
Nominations close: March 13, 2023
Elections open: April 10, 2023
Elections close: April 24, 2023