Board elections open April 28
Member of the BCI Society are invited to participate in the election process by voting in the Board elections.
The Board of the BCI Society consists of 12 seats. Four members are Officers:
President
Vice-President
Past President
Treasurer/Secretary
Officers are elected by the Board and stay on for 2 years.  Board members are elected for 3 years and a maximum of 2 terms.
Current Board
Jennifer Collinger (President), (IC) term ends 2023

Mariska Vansteensel (Vice-President), (IC) term ends 2025

José del R. Millán (Past President), (NC) term ends 2023

Gernot Müller-Putz (Treasurer), (NC) term ends 2023 

Aysegul Gunduz, (IO) term ends 2022
Jane Huggins, (NC) term ends 2022
Theresa Vaughan, (NC) term ends 2022
Natalie Mrachacz-Kersting, (NO) term ends 2023 
Donatella Mattia, (NC) term ends 2023 
Yiwen Wang, (IC) term ends 2023 
Reinhold Scherer, (NC) term ends in 2024
Marc Slutzky, (IO) term ends in 2024
NC: Non-invasive Control (restoring or replacing movement or communication) 
NO: Non-invasive Other (rehabilitation, enhancing/supplementing, stimulating) 
IC: Implantable Control (restoring or replacing movement or communication) 
IO: Implantable Other (rehabilitation, enhancing/supplementing, stimulating)
Nominations were solicited from the BCI Community and the slate of candidates was recommend by the Board Nomination Committee consisting of the President, Vice President and an independent Society member (Michael Tangermann, PhD) and approved by the Board according to the procedures laid down in the Bylaws which can be found here. Three of the six candidates will be elected to the Board. 
Candidates
(Listed in alphabetical order)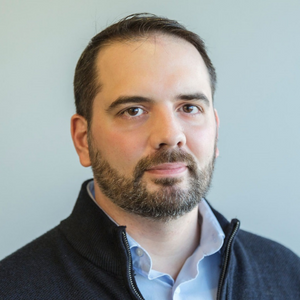 Dean J. Krusienski, Ph.D.
Virginia Commonwealth University
My interest in serving on board is to continue promoting and growing the BCI field by fostering our community's established traditions of innovation, integrity, diversity, collaboration, collegiality, and mentorship.  I have been active in BCI research and the community for the past 18 years and am a founding member of the BCI Society.  My lab's work focuses on signal analysis, decoding, and paradigm development for both invasive and noninvasive BCI applications including speech decoding, user-state estimation for virtual reality, visual attention, and music.  My lab has collaborated and published with many leading BCI researchers around the globe and our work has been supported by NSF, NIH, and NIA/NASA.  I have organized sessions and participated in every International BCI Meeting since 2005, including serving as the Scientific Program Co-chair of the 2021 meeting.  I am also a dedicated educator, having served as a biomedical engineering graduate program director for 8 years.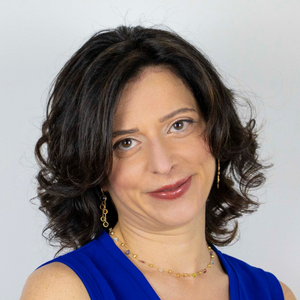 Rossella Spataro, MD
IRCCS Centro Neurolesi
Rossella Spataro, MD, is a neurologist with a PhD in Neuroscience. She is a clinical researcher at IRCCS Centro Neurolesi in Palermo, Italy, and she is the founder and leader of the BCI Lab at the ALS Center, University of Palermo. Over the past seven years, she has been devoted to implementing BCI paradigms for clinical applications. By combining her experimental work in the Lab and the clinical activity with the patients, she has been able to bring the BCI technology from the bench to the bedside.
Her work focuses on different BCI approaches for the assessment, communication, and rehabilitation of patients suffering from severe neurological conditions, such as amyotrophic lateral sclerosis ALS, and  LIS/CLIS stroke. Furthermore, she pioneered the BCI use to predict outcomes in patients with disorders of consciousness. She aims to bring her experience to the BCI Society to strengthen multidisciplinary interaction in this field.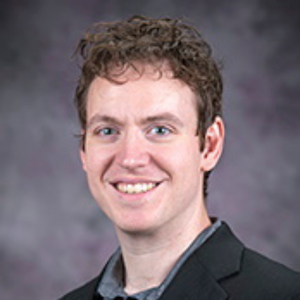 Dave Thompson, Ph.D.
Kansas State University
I have been active in the BCI research community since the 4th International Meeting, and am a founding member of the Society.  During that time, I have worked in most of the areas of BCI: non-invasive control (doctoral work under Dr. Jane Huggins), invasive control (post-doc with Dr. Cynthia Chestek), and non-invasive emotion estimation (current research).  I have run workshops and panels at the meetings, as well as helping organize unofficial social activities.
In 2014, I founded a BCI-centric lab (the Brain and Body Sensing Lab) at Kansas State University.  I have established NSF funding, mentored multiple Ph.D. students and published several BCI articles.  We collect our own data in addition to applying machine learning and signal processing techniques.  My expertise is in performance measurement, and my active research is with EEG and other non-invasive techniques for emotion estimation.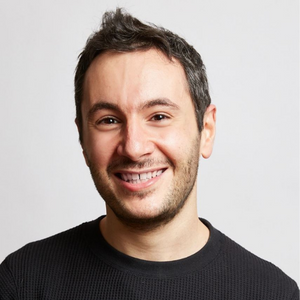 Davide Valeriani, Ph.D.
Neurable Inc
My research interests are in the area of non-invasive BCIs for enhancing human capabilities, with a particular emphasis on decision-making and productivity. I strongly believe the BCI Society plays a vital role in enabling our community to share ideas and accelerate research and innovation in BCIs. This motivated me in 2020 to propose the creation of and lead a committee to represent students and postdocs, who are the majority of the Society membership. Since its creation, this committee has successfully organized a number of initiatives for trainees, including the BCI Thursdays and the upcoming virtual meetup. As a Board member, I will continue my work in broadening the Society's purpose and offering. In particular, I will help the Society organize initiatives for networking and career development throughout the year and within the annual meeting, increase collaboration with academic and industry stakeholders, and ensure equal representation of members around the world.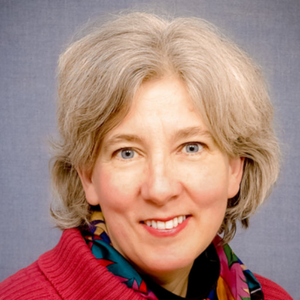 Theresa M. Vaughan
National Center for Adaptive Neurotechnologies
I am a research scientist at the National Center for Adaptive Neurotechnologies at the Stratton VA Medical Center in Albany, New York. For the past 30 years I have focused on research and development of brain-computer interfaces as communication and control channels for people with severe motor disabilities. I am an author of many peer-reviewed papers, articles, and chapters focused on this topic. In addition to my research activities, I have advised many groups in acquiring and using BCI2000-enabled EEG-based technology. I was responsible for organizing, obtaining funding for, and managing the first four international meetings devoted specifically to BCI research and development, and I oversaw the publication of the resulting special issues. I am currently a board member of the BCI Society. My focus as a board member is, and will continue to be, encouraging good science, attracting new members, and supporting the next generation of researchers.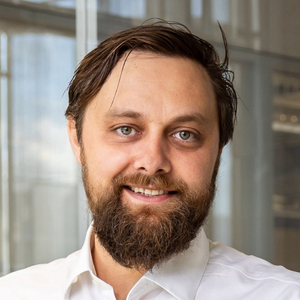 Jonas Zimmermann, Ph.D.
Wyss Center
I attended my first BCI Society meeting in 2010. For a young grad student, it was a uniquely interesting experience, being able to mingle and exchange with peers and PIs. Since then, I have spent time in academia working mostly on non-human primate models and then taken the step into translational work, exploring the use of implantable devices for BCI and other applications. I am very excited about the opportunities collaborations between academia, translational organisations, and industry can offer. BCI users' needs should play a central role in our field. On the board, I'd like to work towards more dialog with patient and user groups. Another topic I find interesting is the emergence of larger and more complex datasets. This is a chance for us as a field to make these data available, foster collaboration, and expose trainees to real world problems. On the board, I would promote this topic.
Election calendar
Nominations open: March 14, 2022
Nominations close: March 31, 2022
Elections open: April 28, 2022
Elections close: May 12, 2022