Board elections are closed
Member of the BCI Society are invited to participate in the election process by voting in the Board elections.
The Board of the BCI Society consists of 12 seats. Four members are Officers:
President
Vice-President
Past President
Treasurer/Secretary
Officers are elected by the Board and stay on for 2 years.  Board members are elected for 3 years and a maximum of 2 terms.
Four seats are open for elections
The following board members Masayuki Hirata, Gernot Müller-Putz and Mariska Vansteensel are eligible to be nominated for a second term.
Jennifer Collinger will rotate into the President role, José del R. Millán will rotate to the Past President role while Nick Ramsey will rotate off the board.
Current Board
José del R. Millán (President), (NO) term ends 2021

Jennifer Collinger (Vice-President), (IC) term ends 2022

Nick Ramsey (Past President), (IC) term ends 2021

Gernot Müller-Putz (Treasurer),(NC) term ends 2021 

Natalie Mrachacz-Kersting, (NI) term ends 2023 
Donatella Mattia, (NC) term ends 2023 
Yiwen Wang, (IC) term ends 2023 
Jane Huggins, (NC) term ends 2022
Theresa Vaughan, (NC) term ends 2022
Aysegul Gunduz, (IO) term ends 2022
Masayuki Hirata, (IC) term ends 2021
Mariska Vansteensel, (IC) term ends 2021
NC: Non-invasive Control (restoring or replacing movement or communication) 
NO: Non-invasive Other (rehabilitation, enhancing/supplementing, stimulating) 
IC: Implantable Control (restoring or replacing movement or communication) 
IO: Implantable Other (rehabilitation, enhancing/supplementing, stimulating)
The selection of the slate was made by the Board Nomination Committee consisting of the President, Vice President and an independent Society member (Erik Aarnoutse). Selection was based on service to the BCI Society (e.g. at the BCI Society meetings), contributions to BCI research and development, and diversity, and was confirmed by the Board. The procedure is laid down in the Bylaws which can be found here.
Candidates: Implanted Fields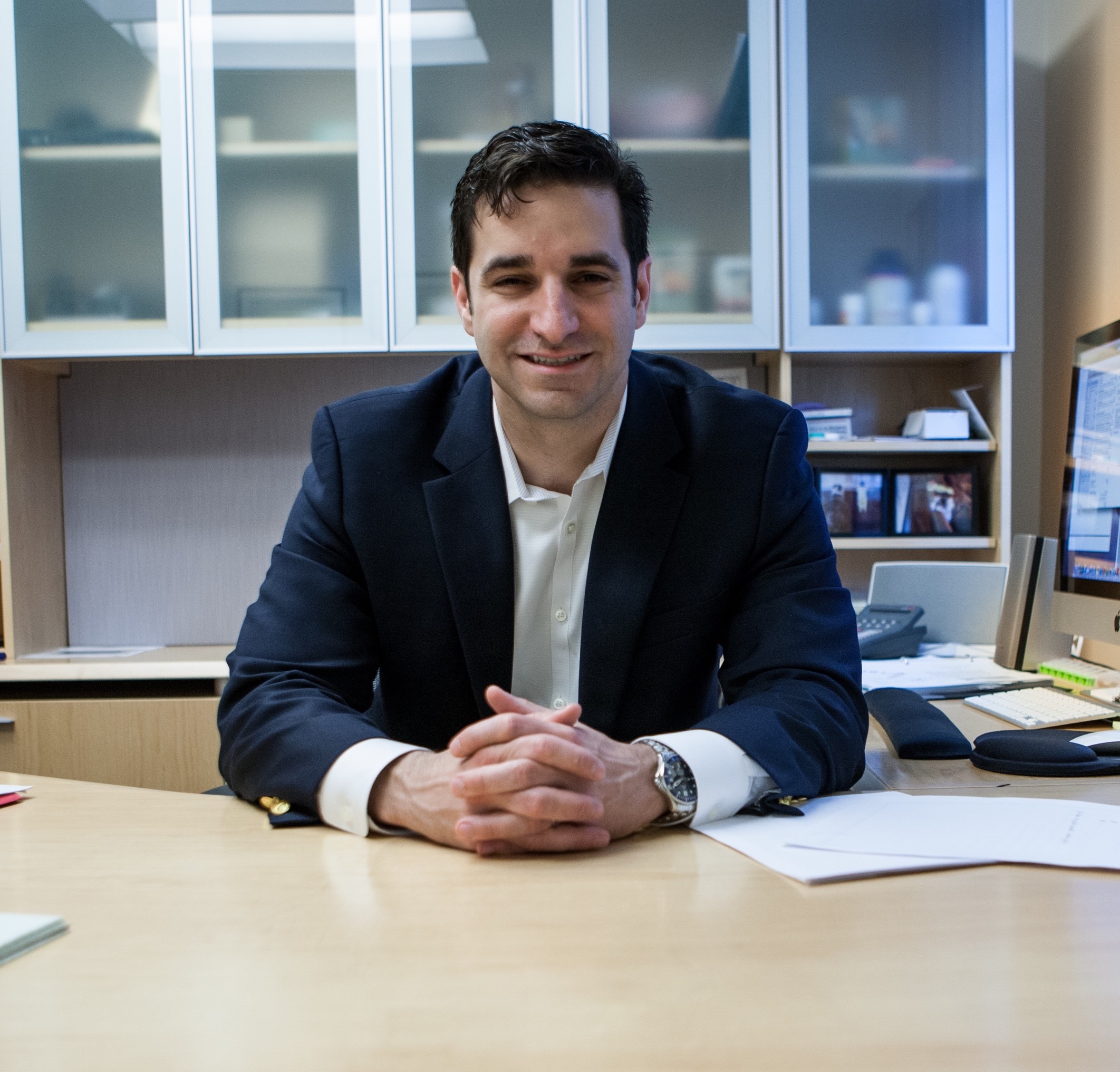 Eric C. Leuthardt, M.D
Eric C. Leuthardt, is a neurosurgeon who is currently a professor in the Departments of Neurological Surgery, Neuroscience, Biomedical Engineering, Mechanical Engineering and Material Sciences at Washington University in St. Louis. He is also Chief of the Division of Neurotechnology. Leuthardt is an internationally renowned neurosurgeon and scientist. His research has focused on thought-controlled devices linked to the brain that may restore function to patients with various types of disabilities. His work in the field of neuroprosthetics, neurotechnologies, advanced brain imaging, and neurosurgical devices has yielded him numerous accolades as a pioneer in applied neuroscience. In addition to numerous peer-reviewed publications, Leuthardt has over 1600 patents on file with the U.S. Patent and Trademark Office for a myriad of medical devices and brain computer interface technologies. He is also the founder of eight startup companies, an Emmy Award winning playwright, and the author of two fiction novels, Red Devil 4 and Limbo.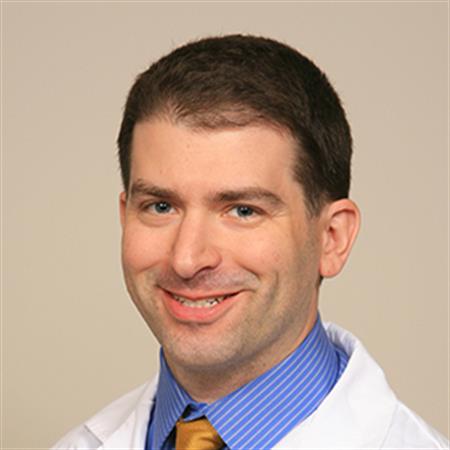 Marc Slutzky, M.D., Ph.D.
I am an Associate Professor of Neurology, Physiology, PM&R and Biomedical Engineering at Northwestern University in Chicago. I have been intrigued by BCIs ever since I analyzed some of Manny Donchin's P300 data as an undergraduate. Over the past 16 years, I have conducted BCI research in rats, monkeys, and humans. My research has used a range of signals, from intracortical spikes to EEG. As a neurologist and neural engineer, I am privileged to relate to patients, clinicians, and BCI researchers in considering multiple aspects of BCI design, and am particularly interested in clinical viability of BCIs. In particular, I study BMIs for rehabilitation (to improve function after stroke and TBI) and for restoring speech capabilities.
I planned the 2018 and 2021 BCI Meetings, serving as Scientific Program Chair of both meetings, as well as obtaining an NIH R13 award to support the 2018 meeting. I introduced the industry session at the 2018 meeting, which I considered timely given the recent uptick in industry opportunities for researchers in BCI; we will continue this engagement at the next meeting.  I am grateful for these experiences in working with such a wonderful group of people and watching the Society and meeting mature. I aspire to continue to help lead the Society through the next 3 years.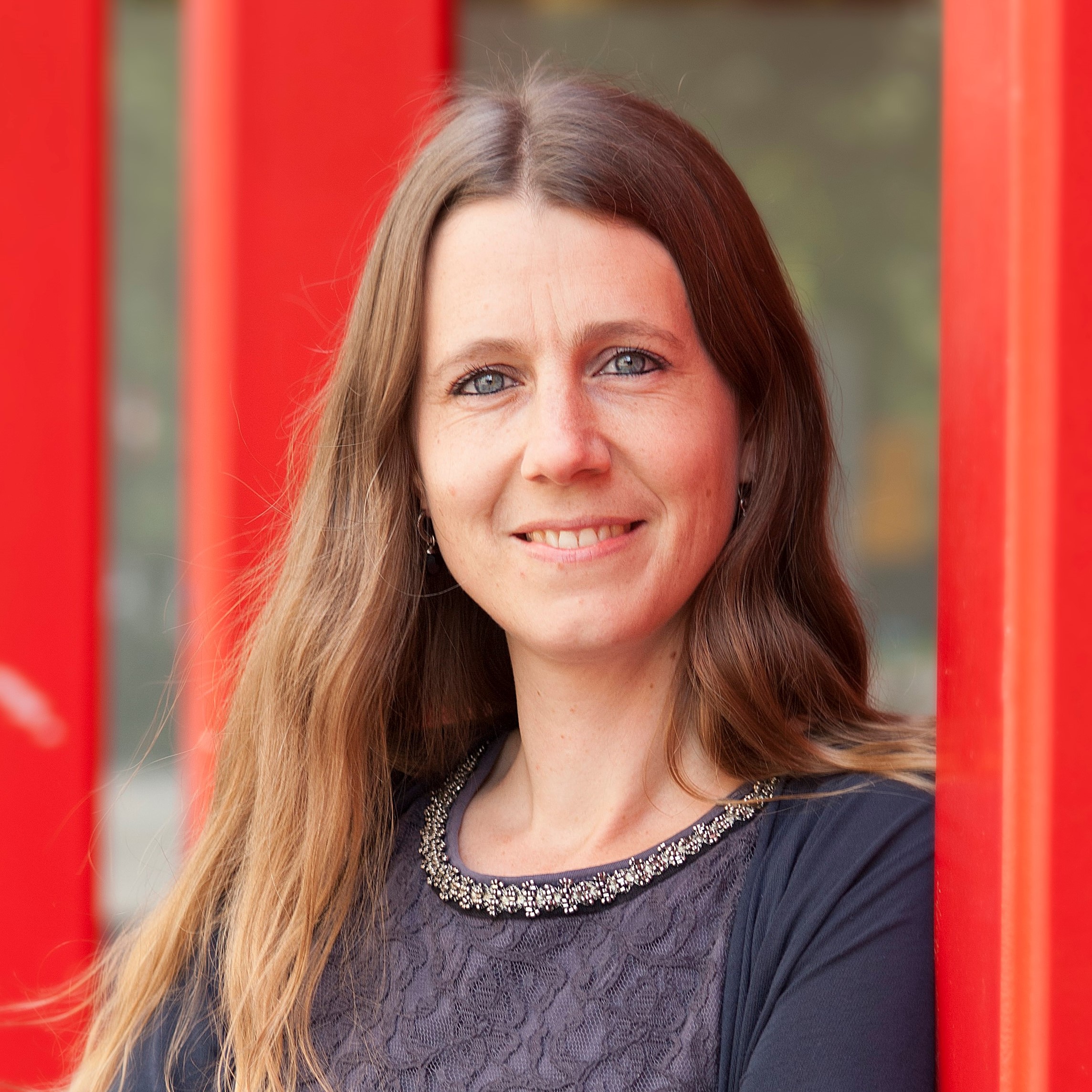 Mariska Vansteensel, Ph.D.
 I am Mariska Vansteensel, assistant professor at UMC Utrecht, The Netherlands. Since I joined the BCI field in 2007, my research has focused on developing and validating implantable ECoG-based BCI solutions for communication. I am especially interested in the pathway towards clinical implementation of implantable BCIs and in an optimal match between the BCI and the wishes, needs and circumstances of the user. As a BCI Society board member during the past three years, I have enjoyed working with the other board members, and the BCI community in general, on the development of several initiatives to engage and support the membership of the BCI Society. These initiatives included for example the BCI Society Awards, the BCI Society Newsletter and the acquisition of financial support for young researchers to attend the different BCI Society events. I feel honored to be nominated for re-election as a board member and hope I will get the chance to continue serving the BCI Society and thereby contribute to advancing BCI research and the translation of the gained knowledge into devices that really benefit, and are embraced by, diseased and healthy end-users.
Candidates: Non-Invasive Fields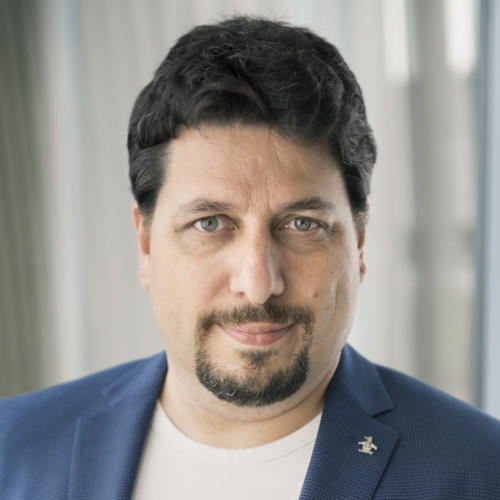 Deniz Erdogmus, Ph.D.
Deniz Erdogmus has been actively engaged in brain interface research since 2002, first as a postdoctoral researcher working on invasive BMIs, then as faculty member working primarily on EEG-based BCIs for human intent inference. He has particularly made contributions to the field in the areas of EEG models in time and BCI feature domain, information theoretic coding and active learning techniques for stimulus-set optimization to improve speed-accuracy characteristics of BCI systems, multimodal evidence fusion for BCIs, including language models or other context models in spelling or other applications, as well as multiple physiological/behavioral signals. Deniz is a founding member of the BCI Society and has been engaged since its inception at an Asilomar BCI meeting. He also recently joined the IEEE Working Group on Unified Terminology for BCIs. He is interested in contributing to BCI Society's activities to enhance international collaboration in the field, and to the advancement of careers of junior members in the community. Deniz has led numerous large scale projects on BCI system development and their applications supported by various funding agencies and private sources in the United States of America. More information about his past and current research can be found on his webpage: https://web.northeastern.edu/deniz/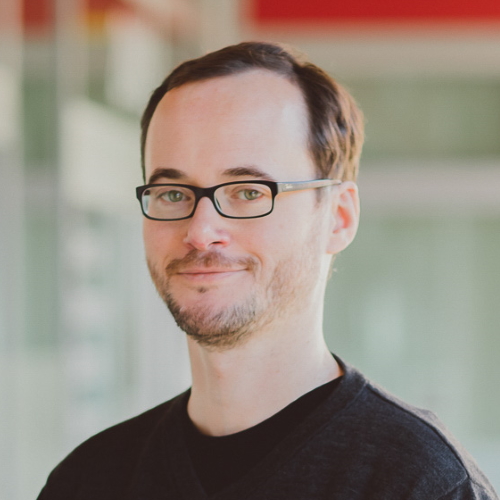 Sebastian Halder, Ph.D.
Sebastian Halder is an Assistant Professor/Lecturer at the School of Computer Science and Electronic Engineering at the University of Essex, UK. His research focuses on improving BCIs for communication by developing new paradigms (in particular eye-gaze independent paradigms), optimising applications for BCI usage, determining factors that influence BCI aptitude and, most importantly, evaluating BCIs in clinical environments. During his time in the Essex Brain-Computer Interfacing and Neural Engineering laboratory he has expanded on his previous work by investigating changes in EEG features under anaesthesia and during nociceptive stimulation with the aim of utilising these features to improve BCI communication. His goals for the BCI Society include furthering BCI research outside of the lab and expanding BCI technology to other fields. As winner of the Early Career Research award he is in particular invested in supporting coming generations of BCI researchers from the undergraduate to the postgraduate research level.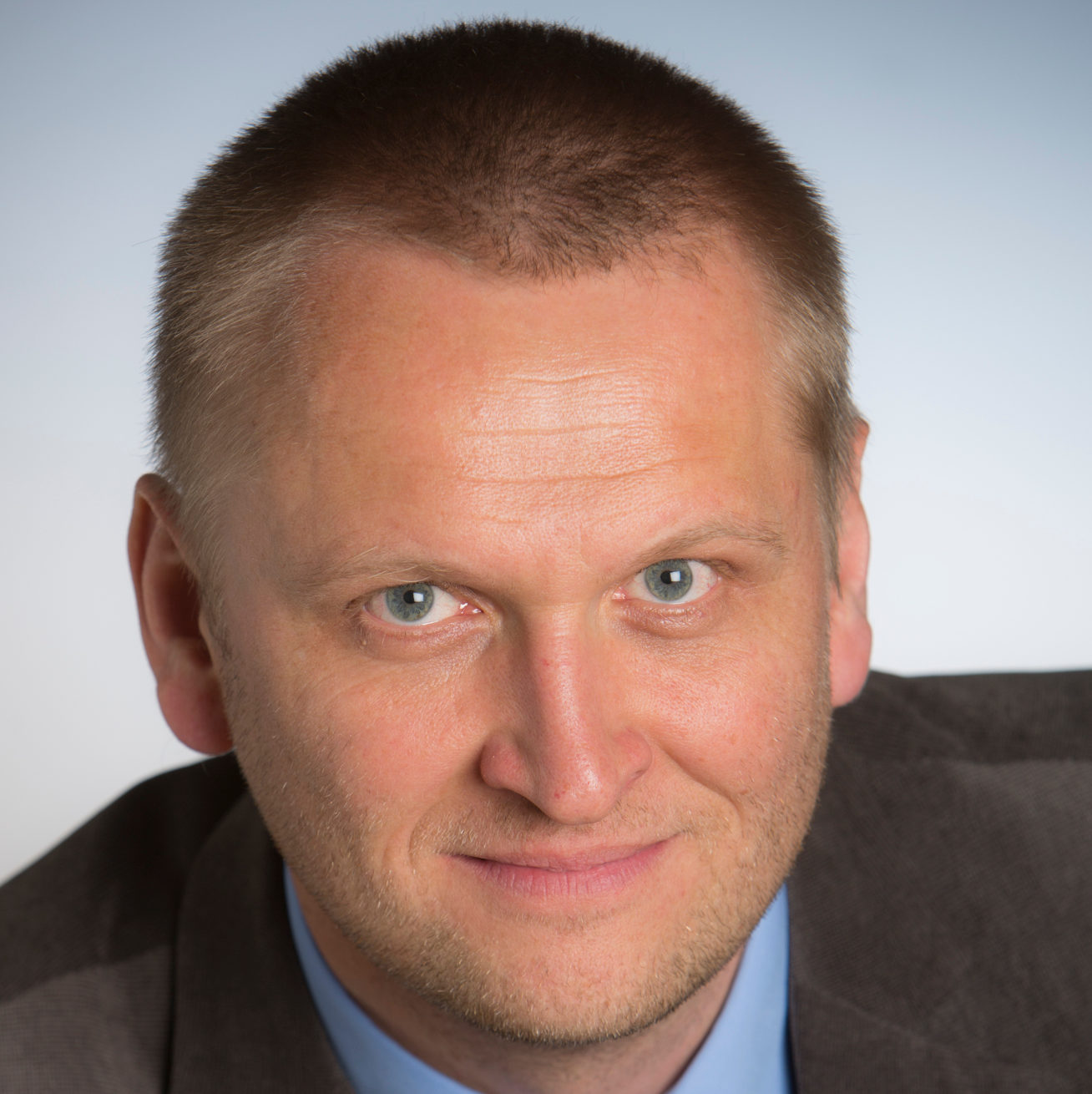 Gernot Müller-Putz, Ph.D.
From the very first moment when I started a brain-computer interface project –I realized a BCI-controlled little toy robot – back in 1998, I was fascinated by the possibility to measure this small EEG signals and to use them for control. My fascination kept me going throughout my whole career. Mainly, I work towards realizing a BCI control for people with spinal cord injury to restore hand and arm movement. Other topics, as there are developing a communication in minimally conscious state patients and stroke rehabilitation are on my agenda as well. During several projects, I was involved as a partner or as coordinator and we were able to make a big step forward towards all these ambitious goals. Fostering the collaboration and communication between BCI researchers is also very important to me and mainly realized through organizing the Graz BCI Conference since 2008 and serving as Editor in various journals. Being part of the BCI Society offers the further possibility to help forming a world-wide community, organizing meetings and activities so that brain-computer interface research has a strong and solid community and we can give it a voice to the public, funding organizations and new colleagues in the field.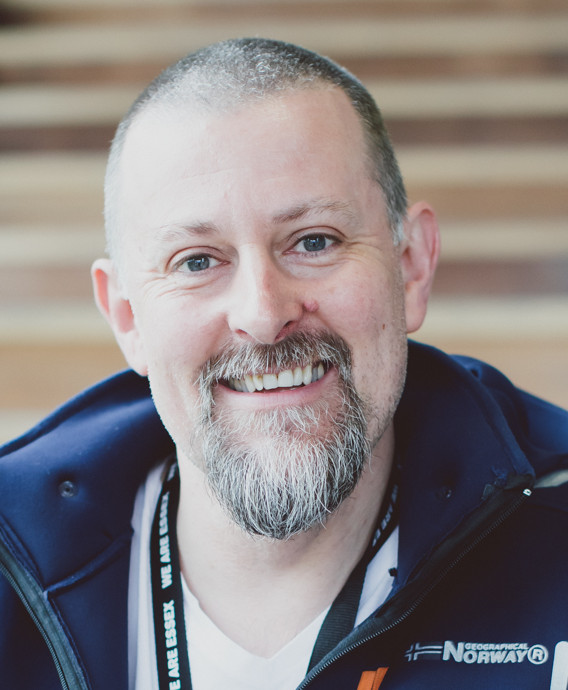 Reinhold Scherer, Ph.D.
Reinhold "Reini" Scherer is Professor in Brain-Computer interfaces (BCI) and Neural Engineering (NE) at the University of Essex, Colchester, UK, and co-director of the Essex BCI-NE laboratory. His primary research interests are in the areas of online brain-machine co-adaptation, mobile brain and body imaging, and rehabilitation. Active research topics focus on gaining deeper insights into brain dynamics and mechanisms underlying motor and cognitive learning, with the goal of improving the interpretability of brain rhythms and thereby optimizing the performance of spontaneous electroencephalogram (EEG)-based BCI interaction and rehabilitation protocols. In a nutshell, his goal can be summarised as the development of "Harry Potter's sorting hat for BCI." His work on online co-adaptive BCIs in healthy users and users with disability demonstrated the feasibility of the approach in the context of BCI control.
His goals for the BCI Society are boosting public relations and making BCIs more tangible for the public, to encourage, foster and facilitate end-user and stakeholder involvement in BCI development – essential to achieve the goal of BCIs becoming a true alternative to conventional assistive technology – and to promote scientific discussion and exchange of ideas.
How to vote
You will receive an invitation to vote by email.
If you have not received the email notification, please contact the Society secretariat.
Election calendar
Nominations open: March 17, 2021
Nominations close: March 31, 2021
Elections open: April 28, 2021
Elections close: May 12, 2021