IMPORTANT – International Delegates
Depending on your citizenship, you may have to apply for a visa or not.  Information on nationalities requiring a visa may be obtained from the Belgian Ministry of Foreign Affairs.
Do not delay in applying for a visa as processing times are extremely long.  The BCI Society Secretariat and Podium Conference Specialists will provide assistance in obtaining visas in the form of support letters.
Welcome to Dolce La Hulpe, Sonian Forest, Brussels, Belgium
The 2023 BCI Meeting will retain the unique, highly interactive, student-friendly, retreat-like atmosphere and high-impact activities that are the hallmarks of the BCI Meetings.
The Sonian Forest that surrounds the conference center is one of the largest ancient beech forests in Europe.  In 2017, part of the Sonian Forest was recognized as world heritage site by UNESCO.  This ancient pristine forest consists mostly of beech and oak trees, some of them more than 200 years old, and is known as the beech cathedral.  It includes five nature reserves, two forest reserves and two archaeological reserves that feature some of the oldest archaeological remains of Belgium. Its jogging and walking paths are easily accessible from the front door of the conference center and provide many opportunities for informal interactions among meeting participants.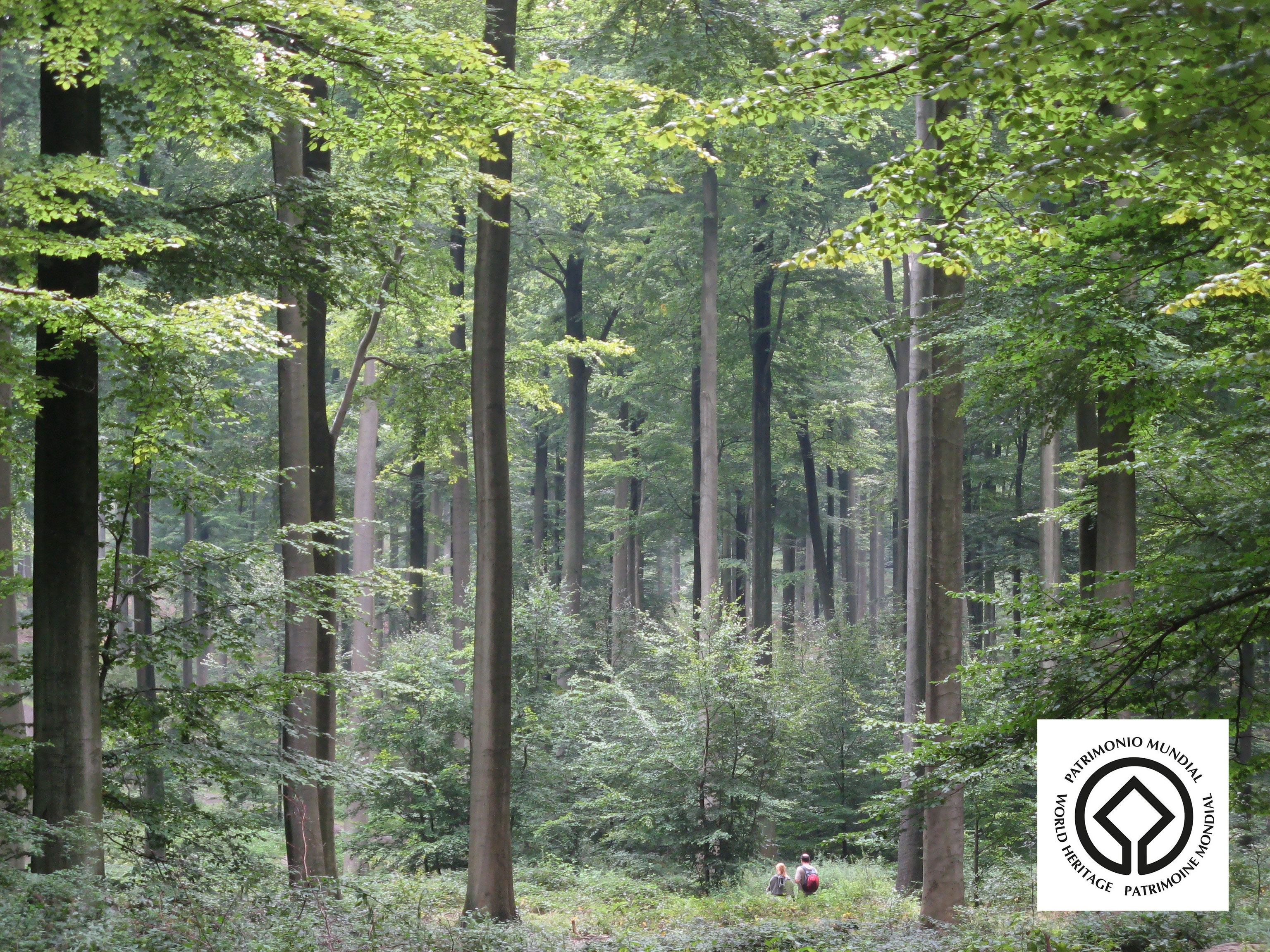 Accommodation
Dolce La Hulpe Brussels is an elegant retreat-style campus nestled in the heart of the Sonian Forest.
With an outstanding view of the forest, all 264 non-smoking guest rooms integrate the year-round natural beauty of the surroundings into the interiors. All accommodations offer the ultimate in modern appointments, ranging from free wireless high-speed Internet access, voice-mail enabled phones and cable flat screen television to the simple convenience of an oversized working desk.
Rates
The room block at the Meeting Hotel is now SOLD OUT. Please contact the Hotel directly for availability or refer to our off-site accommodation links below.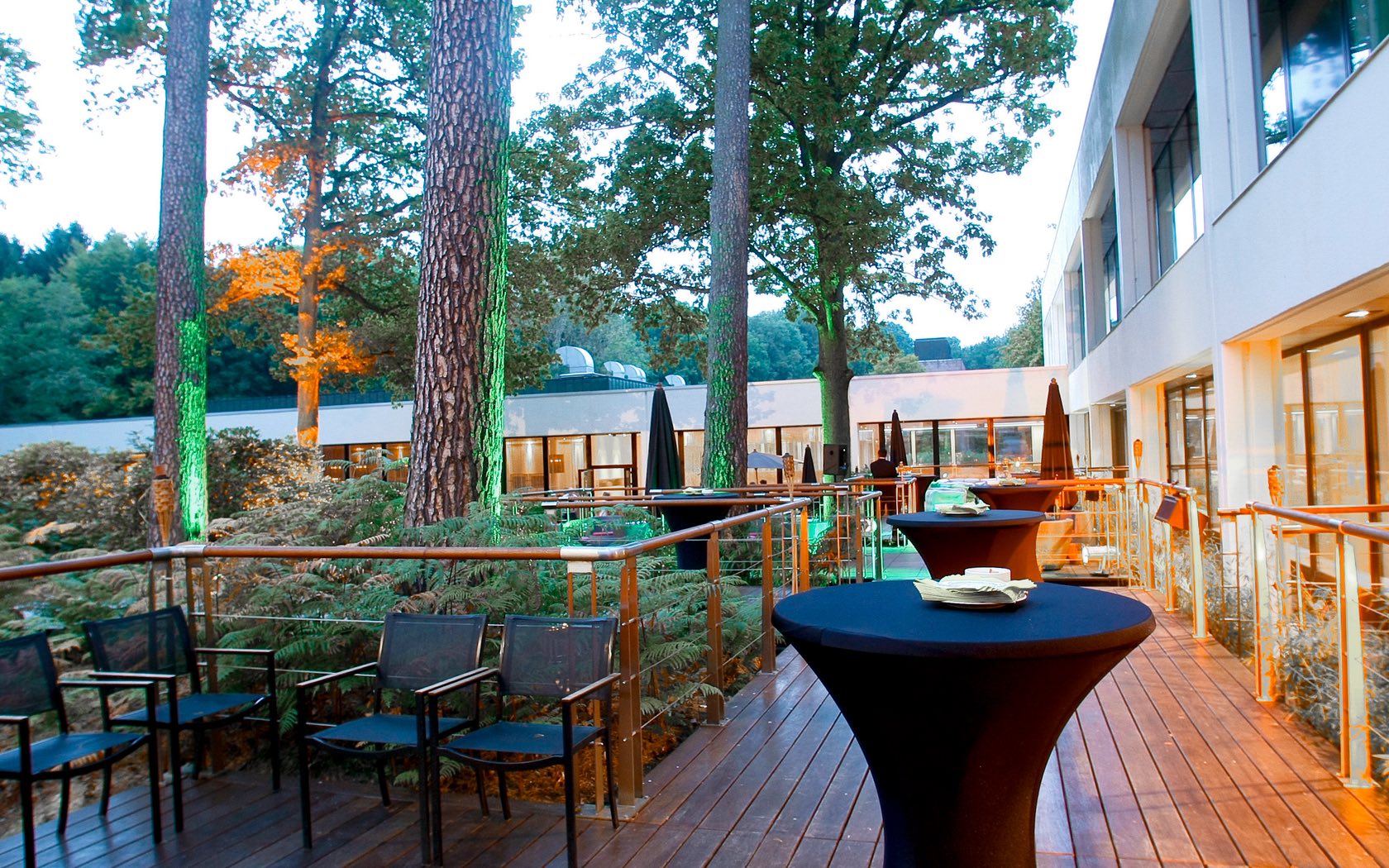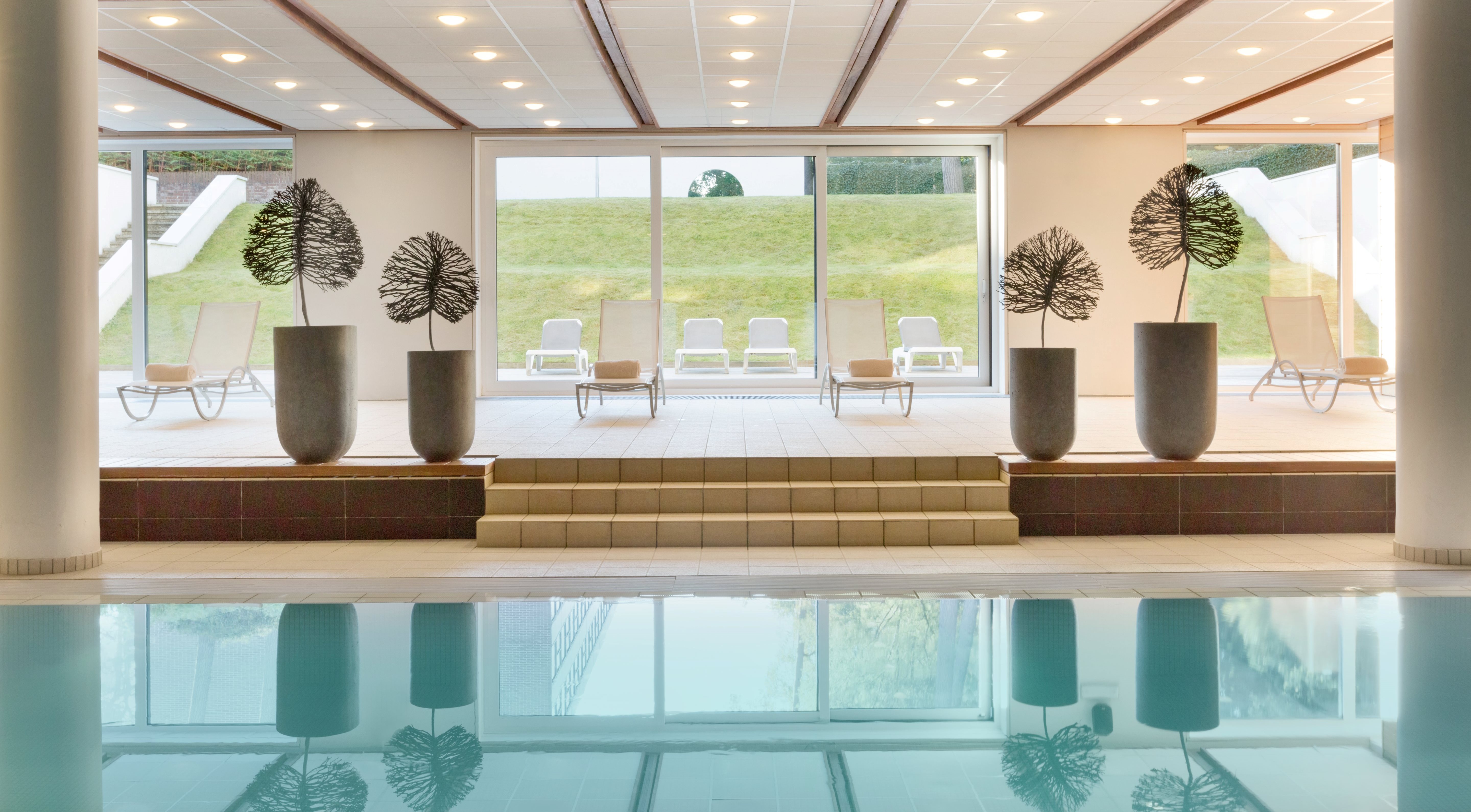 Off-site Accommodation
If you wish to stay off-site, you may consider the following recommended nearby accommodation.
Access by car
Dolce La Hulpe is 3 hours from Paris, 2 hours from Amsterdam, and 2 hours from Cologne.
There is plentiful free parking at the hotel.
Access by train
Dolce La Hulpe is located only 15 km (9 miles) southeast from central Brussels. Brussels' Midi train station, which connects travellers with major European cities via the high-speed train network, is only a 25-minute drive away. Taxi fare from the train station to the hotel is approximately €55-65.
Access by international bus services
Several international bus companies that provide quick bus transit between major European cities stop in Brussels on journeys to and from cities like Amsterdam, Berlin, London and Paris.
Access by plane
Brussels International airport is located 19 km from the hotel.Taxi fare from the airport to the hotel is approximately €55-65.
The Charleroi International airport, which is served by the low-cost airlines such as Ryan Air, is only 40 minutes away. Taxi fare from the airport to the hotel is approximately €100.
Childcare options at the BCI Meeting
While we will not be able to provide childcare at the BCI Meeting, we have compiled a list of trusted agencies that attendees can contact directly to make arrangements.

Parents are encouraged to make the necessary arrangements directly with their provider of choice. Please note that the agencies listed below are not affiliated with the BCI Society or Dolce La Hulpe, and as such, the BCI Society and the hotel are not responsible for services rendered by these agencies.
Weather in Brussels 
Belgium has a temperate climate with mild springs and summers.  June generally has very pleasant temperatures. The average maximum temperature lies around 22.0°C (71.6°F). The amount of rain in June is normal with an average of 55mm (2.2in). The Belgian climate is damp all year round, so it's always a good idea to bring rainwear and an umbrella – whatever the season.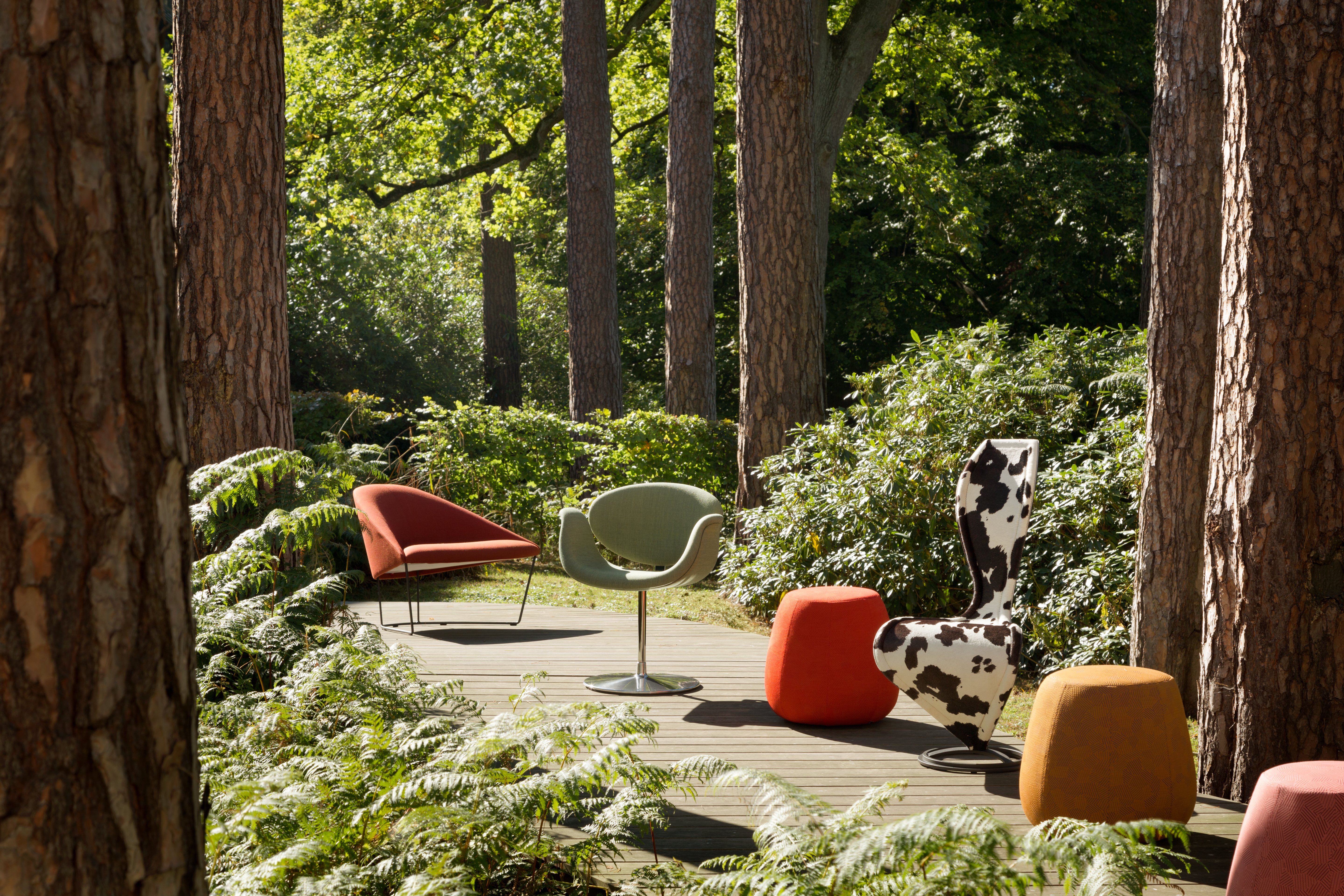 We are grateful for the support of our institutional funders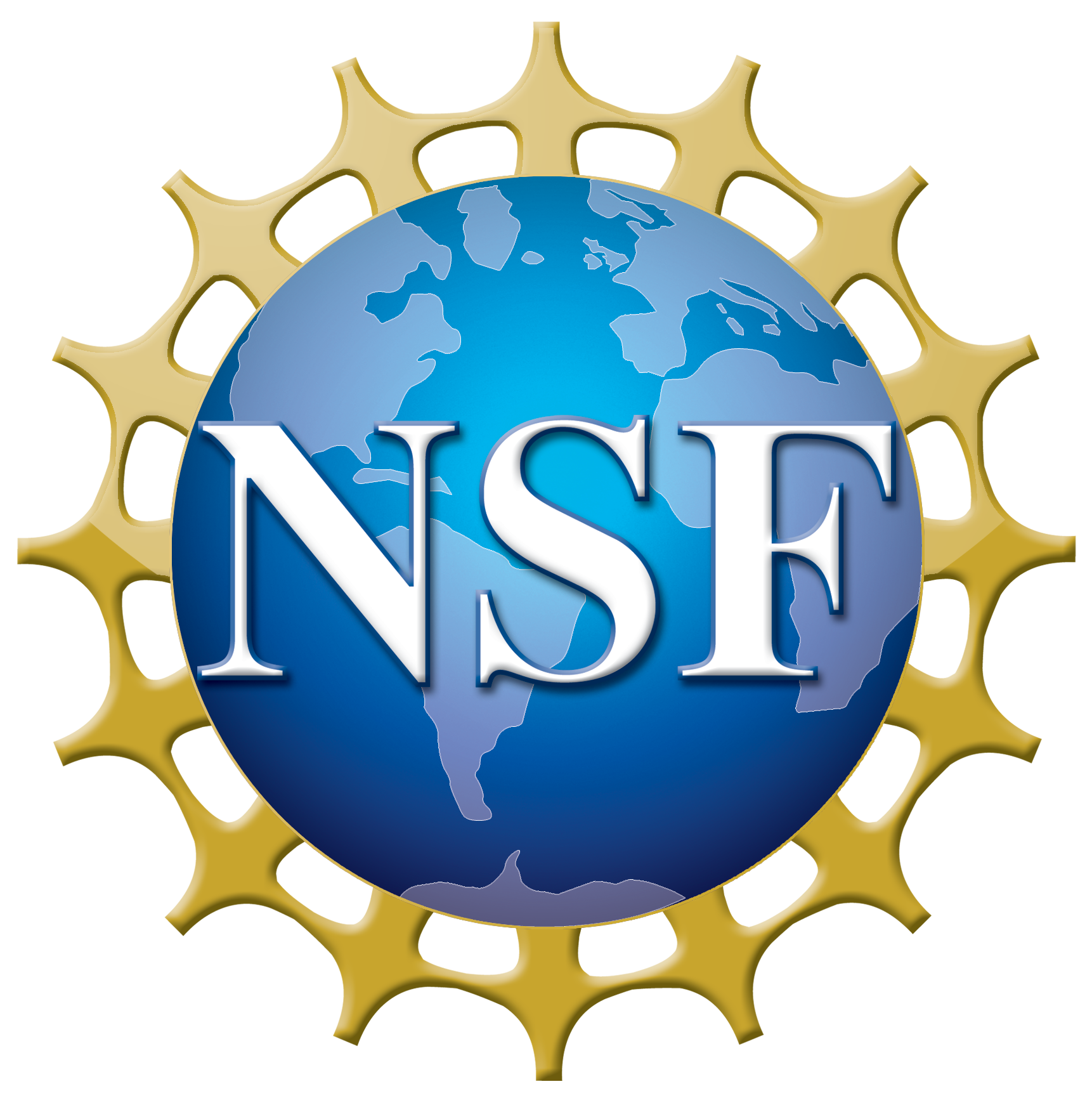 Thank you to our sponsors