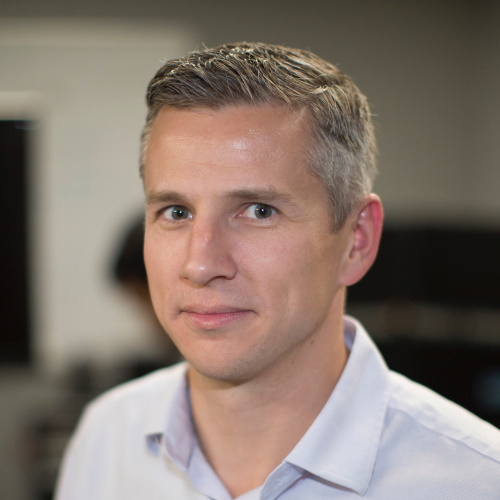 Robert Guant
University of Pittsburgh
"Bidirectional brain-computer interfaces"
Over the past 15 years, more than two dozen people have had microelectrode arrays implanted into their brains to allow them to control computers, robotic arms and functional electrical stimulation systems. More recently, electrode arrays have also been implanted into the somatosensory cortex to 'write in' information using electrical stimulation and complement the ability to 'read out' information from the motor cortex. Completing the sensorimotor loop, these bidirectional BCIs promise new potential abilities, but also increase complexity. At the University of Pittsburgh, we have worked with two participants and implanted electrodes into area 1, a tactile region of somatosensory cortex, to try and restore artificial touch. In this talk I will describe how cutaneous sensations can be restored through microstimulation of the somatosensory cortex and the functional consequences of providing this feedback. I will focus on what these artificial sensations feel like, how stable they are, how manipulating pulse parameters affects the sensations, how the effects of stimulation are related to organizational principles of the somatosensory cortex and how these tactile percepts can substantially improve task performance. I will also describe some recent work showing that biomimetic stimulation paradigms may improve the naturalness of the evoked percepts and that the sensory effects of stimulation can be in part predicted directly from neural recordings. While considerable work remains to be done, this is a step toward our ultimate goal of restoring dexterous hand and arm movements to people who have lost their limbs or are unable to use them because of injury or disease.
Bio
Robert Gaunt is an Assistant Professor in Physical Medicine and Rehabilitation at the University of Pittsburgh. Robert earned a B.Eng. degree in Mechanical Engineering from the University of Victoria (Victoria BC, Canada) and a Ph.D. in Biomedical Engineering at the University of Alberta (Edmonton AB, Canada) in 2008. He completed his postdoctoral training with Doug Weber at the University of Pittsburgh. His primary research interests are in the area of sensorimotor control and the development and translation of advanced neuroprosthetic devices. Active research topics include developing novel neural interfaces to regulate bladder function, developing prosthetic control systems for amputees that enable dexterous hand movements through implanted myoelectric interfaces, and developing bidirectional implantable brain machine interfaces to restore movement and sensation to people with upper-limb paralysis. He holds a number of patents and his work has been covered by numerous national and international media outlets.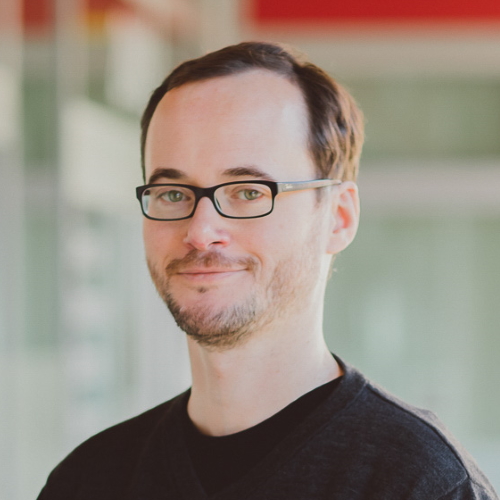 Sebastian Halder
University of Essex
2020 Early Career Award Lecture
"Towards brain signal based communication in complete paralysis"

Brain-computer interfaces (BCIs) provide a non-muscular communication channel for persons with late stage motoneuron disease (e.g., amyotrophic lateral sclerosis (ALS)) or other motor disabilities. Unfortunately, about a third of the potential users of BCIs are unable to control these systems with sufficient accuracy. Particularly worrisome, this number increases with the degree of impairment of the users. Thus, it is important to (1) develop new methods and BCI paradigms to increase the level of control, (2) determine possible causes for a lack of control and (3) ensure that BCI applications have minimized complexity.  In this talk I will describe my early career work on the aforementioned topics with a particular focus on my research as a PhD student from 2006 to 2011, as I believe this period had the strongest impact my career. Instead of focusing on the research methods and results I will describe the conditions in which this research took place and how I benefited from them. I had the opportunity to do my PhD in Tübingen (Germany) in a rich research environment that consisted of the Institute of Medical Psychology, the Computer Science department, the University Hospital and the Max Planck Institute. This determined which research directions were available to me and influenced that I worked on the topics mentioned above. The strongest influence originated from the goal of all research at the Institute of Medical Psychology: conducting research not in the lab but in the environment the technology should ultimately be used.

Bio
Sebastian Halder received his MSc degree in Bioinformatics from the University of Tübingen, Germany in 2006 and his PhD in Computer Science from the same institution in 2011. From 2002 to 2006 as a student and from 2006 to 2012 he worked in the group of Prof. Niels Birbaumer in particular on brain-computer interfaces (BCIs) for communication with persons with severe motor impairments. During this time, he worked on the online processing of electroencephalography (EEG) data, the design of new communication paradigms and the analysis of electrocorticography (ECoG) and functional magnetic resonance data (fMRI) with a focus on clinical applications. Since then he has held positions at the University of Würzburg in Germany (Prof. Dr. Andrea Kübler), the National Rehabilitation Center for Persons with Disabilities in Japan (Prof. Dr. Kenji Kansaku) and the University of Oslo in Norway (Prof. Dr. Johan F. Storm).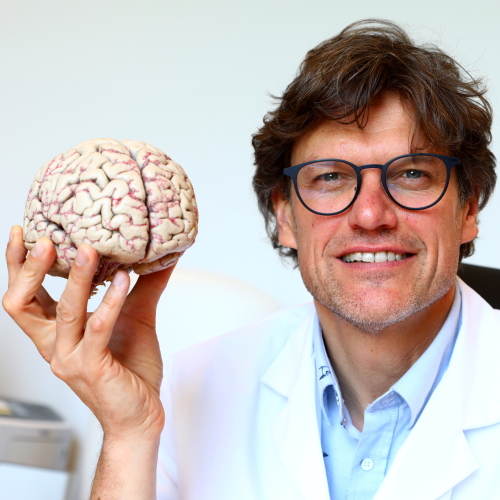 Steven Laureys
University of Liège
"BCIs for consciousness assessment and communication in brain-injured patients"
Patients with locked-in syndrome (LIS) or disorders of consciousness (DOC) after coma suffer from severe motor disabilities and often visual problems hampering clinical assessments, which can lead to misdiagnosis of the level of consciousness and render the patient unable to communicate. Objective measures of consciousness can reduce the risk of misdiagnosis and could enable patients to communicate by voluntarily modulating their brain activity.  Different auditory, visual, tactile and motor imagery brain-computer interfaces (BCIs) paradigms are discussed, alongside their corresponding advantages and disadvantages. The widespread and daily clinical use of BCIs in LIS & DOC remains limited but perspectives on the improvements in commercially available "plug & play" BCIs specifically developed for DOC patients (e.g. MindBeagle by g.tec) are encouraging, and implementation during rehabilitation (e.g. recoveriX) shows promise. This lecture gives an overview of the challenges related to the (1) definition and bedside measures of consciousness; (2) scientific understanding of arousal and awareness; remaining medical challenging related to (3) diagnosis, (4) prognosis and (5) therapeutic management of LIS & DOC and concludes with (6) ethical considerations.
Bio
Neurologist and Clinical Professor at the Brain Center of the University Hospital of Liège, Research Director at the FNRS, Steven Laureys directs the Coma Science Group, which he created in 2014 at the GIGA Consciousness Center at the University of Liège. Most of his research is devoted to the study of alterations of consciousness in severely brain-injured patients (coma, vegetative state / non-responsive awakening, minimal state of consciousness, locked-in syndrome), as well as during anesthesia, sleep, meditation and in the hypnotic state. Steven Laureys is the author of more than 450 scientific articles, some of which have been published in the most prestigious journals, such as Science, Lancet, PNAS or Nature Review Neuroscience. In 2005, he published a book titled "The Boundaries of Consciousness" at Elsevier. A second book ("The Neurology of Consciousness") was released in 2008. In 2015, he wrote the book "A so brilliant brain – the limit states of consciousness" and in 2019 "Meditation is good for the brain", these general public books are both best sellers. Winner of numerous scientific prizes, including the 2017 Francqui Prize – the most prestigious Belgian scientific prize – Steven Laureys is one of the world's leading specialists in the problem of altered states of consciousness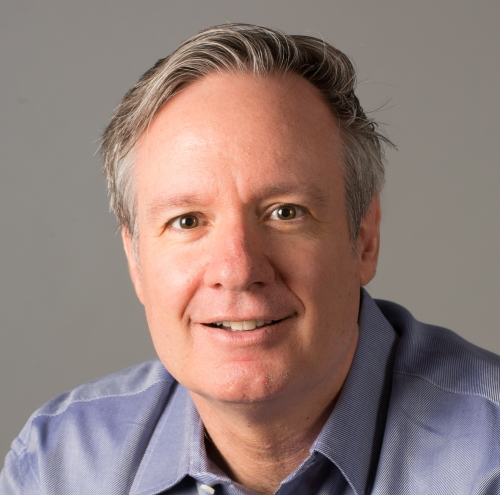 Paul Sajda
Columbia University
Sponsored by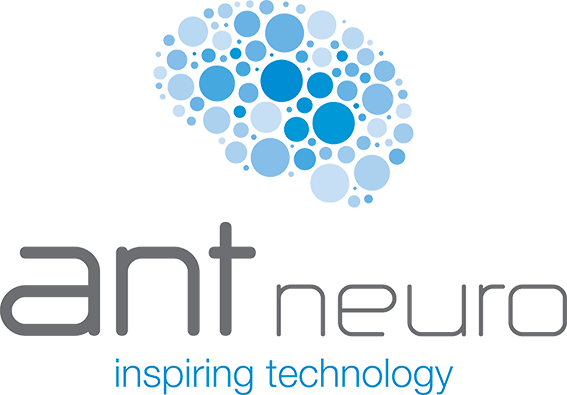 "Closed-loop non-invasive BCIs: From Performance Augmentation to Neural Therapeutics"
Closed-loop brain computer interfaces (BCIs) offer the possibility to tune our brain states via on-going neural dynamics.  In this talk I will focus on non-invasive BCI systems that use methods ranging from neurofeedback to neurostimlation to affect brain state based on real-time tracking of brain dynamics.  I will provide details for two examples, 1) a closed-loop neurofeedback system to regulate cognitive arousal during a demanding flight simulator based task, and 2)  a closed-loop neurostimulation system for delivering temporally precise repetitive transcranial magnetic stimulation (rTMS) as a therapeutic for major depressive disorder (MDD).
Bio
Paul Sajda is a Professor of Biomedical Engineering, Electrical Engineering and Radiology (Physics) at Columbia University. He is also a Member of Columbia's Data Science Institute and an Affiliate of the Zuckerman Institute of Mind, Brain and Behavior.  He received a BS in electrical engineering from MIT in 1989 and an MSE and PhD in bioengineering from the University of Pennsylvania, in 1992 and 1994, respectively.   Professor Sajda is interested in what happens in our brains when we make a rapid decision and, conversely, what processes and representations in our brains drive our underlying preferences and choices, particularly when we are under time pressure. His work in understanding the basic principles of rapid decision-making in the human brain relies on measuring human subject behavior simultaneously with cognitive and physiological state. Important in his approach is his use of machine learning and data analytics to fuse these measurements for predicting behavior and infer brain responses to stimuli.  Professor Sajda applies the basic principles he uncovers to construct real-time brain-computer interfaces that are aimed at improving interactions between humans and machines.  He is also applying his methodology to understand how deficits in rapid decision-making may underlie and be diagnostic of many types of psychiatric diseases and mental illnesses. Professor Sajda is a co-founder of several neurotechnology companies and works closely with a range of scientists and engineers, including neuroscientists, psychologists, computer scientists, and clinicians. He is a fellow of the IEEE, AMBIE and AAAS and Chair of the IEEE Brain Initiative. He is also a recent recipient of the DoD's Vannevar Bush Faculty Fellowship (VBFF).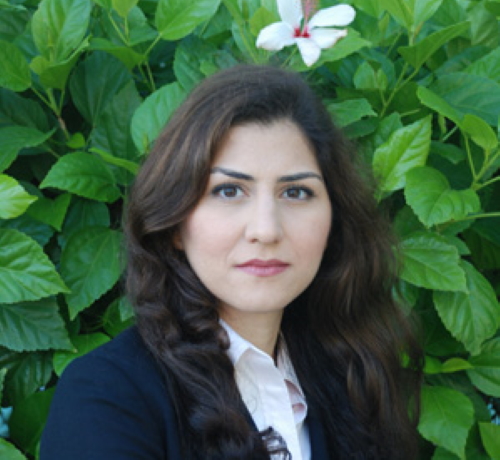 Maryam M. Shanechi
University of Southern California
Sponsored by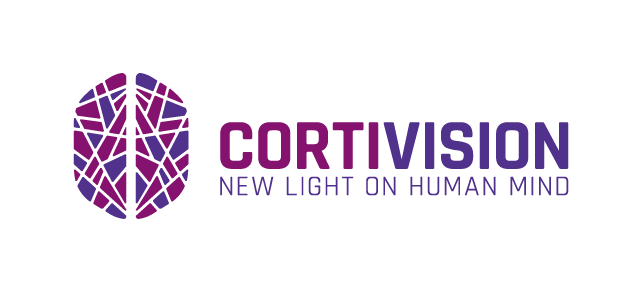 "A new generation of brain-machine interfaces: from motor to mood"
I will present our work toward realizing a new generation of brain-machine interfaces that decode and control multiscale brain network dynamics to restore lost motor and emotional function and enable personalized therapy in neurological and neuropsychiatric disorders. I first discuss a multiscale dynamical modeling framework that can decode mood variations from multisite human brain activity and identify brain regions that are most predictive of mood. I then develop a system identification approach that can predict multiregional brain network dynamics (output) in response to time-varying electrical stimulation (input) toward enabling closed-loop control of brain activity. Further, I extend our modeling framework to enable dissociating and uncovering behaviorally relevant neural dynamics that can otherwise be missed, such as those during naturalistic movements. Finally, I show how our framework can model brain network dynamics across multiple spatiotemporal scales simultaneously, thus enhancing decoding and uncovering the relationship across scales. These dynamical models, decoders, and controllers can enable closed-loop brain-machine interfaces for personalized therapy in neurological and neuropsychiatric disorders.
Bio
Maryam M. Shanechi is Associate Professor and Viterbi Early Career Chair in Electrical and Computer Engineering (ECE) and a member of the Neuroscience Graduate Program and Department of Biomedical Engineering at the University of Southern California (USC). Prior to joining USC, she was Assistant Professor at Cornell University's ECE department in 2014. She received her B.A.Sc. degree in Engineering Science from the University of Toronto, her S.M. and Ph.D. degrees in Electrical Engineering and Computer Science from MIT, and her postdoctoral training in Neural Engineering at Harvard Medical School and UC Berkeley. Her research focuses on developing brain-machine interfaces for restoring lost emotional function in mental disorders and lost motor function in neurological injuries and diseases. She is the recipient of several awards including the NIH Director's New Innovator Award, NSF CAREER Award, ONR Young Investigator Award, ASEE's Curtis W. McGraw Research Award, MIT Technology Review's Top 35 Innovators Under 35, Popular Science Brilliant 10, Science News 10 Scientists to Watch, and a DoD Multidisciplinary University Research Initiative (MURI) Award.