BCI Thursdays Next Generations: BCI-fi Part 2
August 4, 2022 @ 11:00 am

-

12:00 pm
For many years, we and others have published papers noting that brain-computer interfaces (BCIs) are becoming more prominent. This is apparent in many ways, including academic and medical publications, BCI-related commercial activity, popular media attention, and activities like BCI-themed conferences, classes, hackathons, and professional organizations such as the BCI Society. However, BCIs have also been getting attention since before the invention of BCIs through BCI-fi, which means BCI-related science fiction (Allison, 2009). This growing subcategory of science fiction merits further study. In addition to academic curiosity, science fiction influences public perceptions of science and its role in society. We often speak with laypeople whose views about BCIs are based on BCI-fi – often without realizing it. Thus, studying how BCI-fi affects, and is affected by, real-world BCI activities could help us understand and influence BCI directions and applications. Efforts like these could also help improve both the quality, quantity, and diversity of BCI-fi. In this two-part event, we will have prominent speakers within the BCI-fi community to discuss their contributions to BCI-fi, their favorite examples of BCI-fi including movies, books, and podcasts, and next steps to develop, foster, or publicize "good" BCI-fi. We will be joined by Dr. Brendan Allison (UCSD), Andy Weir (author of The Martian), Dr. Eric Leuthardt (Washington University in St. Louis), Stephen Hou (host of Neurratives podcast), Dr. Richard Ramchurn (University of Nottingham), Dr. Jane Huggins (University of Michigan) and Dr. Robert Hampson (Wake Forest University).
August 4 @ 8-9am PDT / 11-12pm EDT
Moderators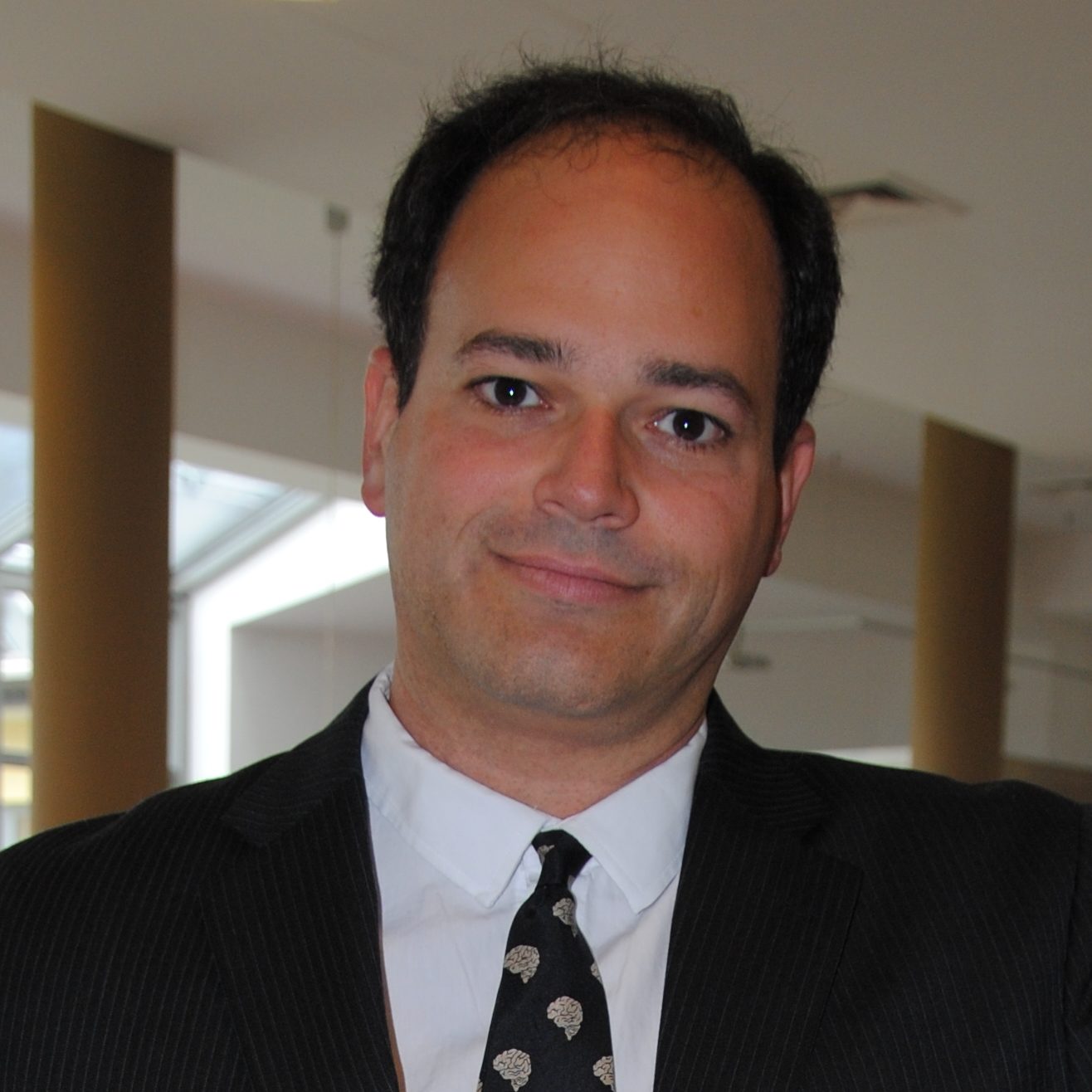 Brendan Allison, Moderator
University of California, San Diego
Dr. Allison earned his PhD in Cognitive Science from UC San Diego in 2003, and has been active in BCI research for over 25 years. He has worked for top experts in BCI and EEG research including Jonathan Wolpaw, Melody Moore Jackson, John Polich, Gert Pfurtscheller and Christa Neuper. His work primarily involves non-invasive BCIs for control to help patients with disabilities. He was also a Founding Board Member of the BCI Society, and has been active with BCI Society activities.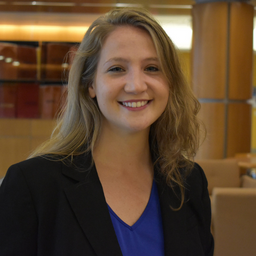 Stephanie Cernera
University of California, San Francisco
Stephanie Cernera is a postdoctoral scholar in Dr. Philip Starr's laboratory at the University of California, San Francisco. Her project focuses on neural decoding of behavioral states using multimodal data collection (i.e., video kinematics and accelerometry) in freely moving patients with dystonia. Prior to arriving at UCSF, she earned her PhD in Biomedical Engineering at the University of Florida, in which her dissertation involved the development of a sensor-driven closed-loop deep brain stimulation paradigm in patients with essential tremor.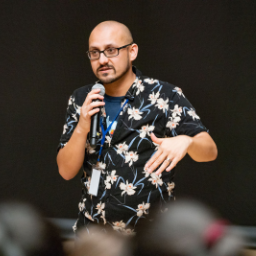 Richard Ramchurn
AlbinoMosquito and The University of Nottingham
Presentation Title: The Moment and other BCI-fi
Dr Richard Ramchurn is an artist and researcher whose work explores adaptive narratives; he creates stories that can sense and adapt to the viewers' physiological and emotional state. His film work explores race and technology in the Anthropocene. Ramchurn has been creating films and experiences using Brain Computer Interface technology since 2013. #Scanners, a successfully kick-started project became an interactive narrative film called The Disadvantages of Time Travel (2014) that viewers controlled via brain data and blinking. This was further explored as a multi award winning research PhD project at the University of Nottingham's Mixed Reality Lab working with world class researchers in the field of Human Computer Interaction. His most recent brain-controlled film, The MOMENT (2018) has been touring internationally, and online since 2018 and covered by international media. His current film Before We Disappear is in post-production.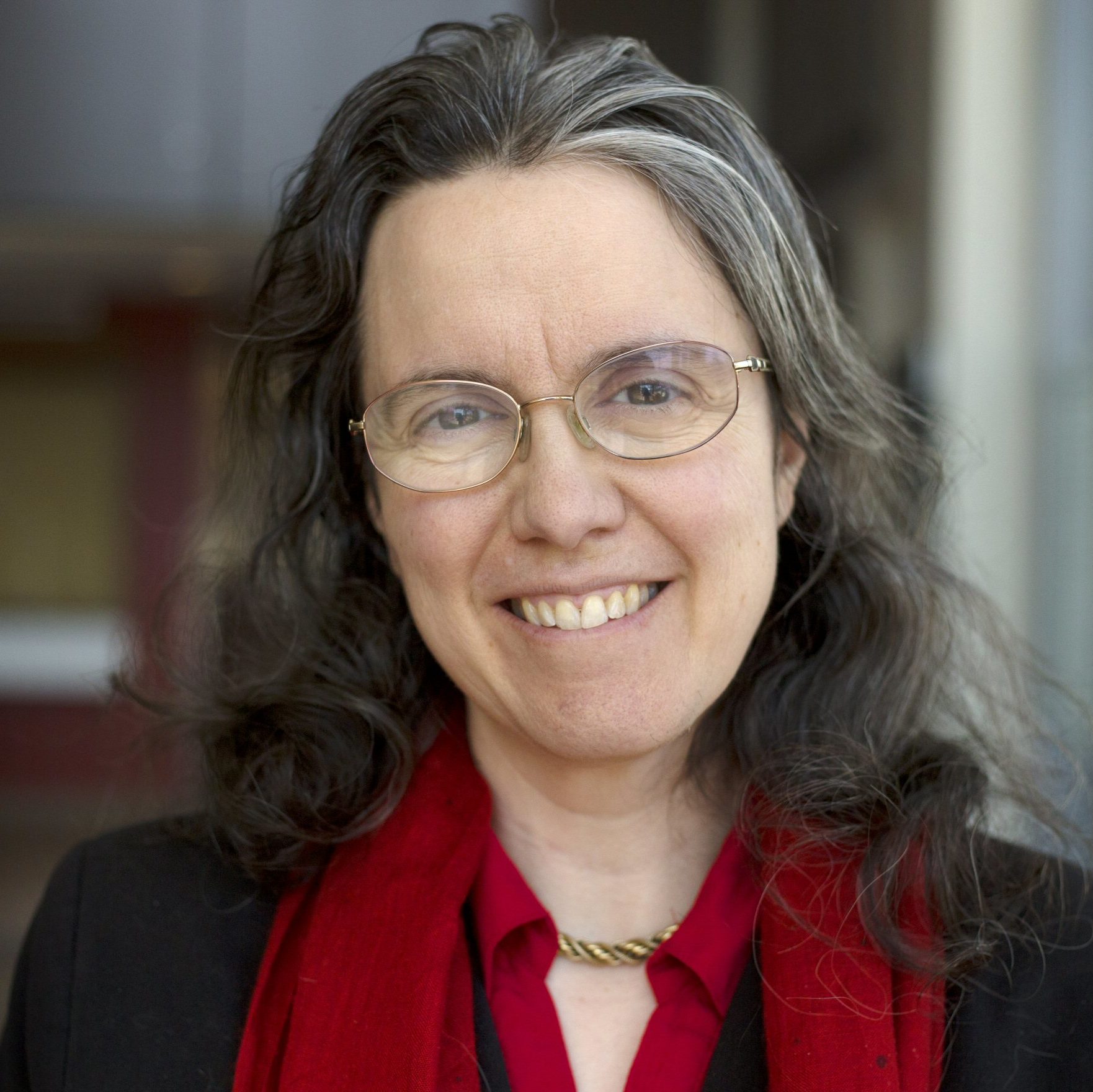 Jane Huggins
University of Michigan, Ann Arbor
Presentation title: BCI-fi or BCI-if: Using BCI-fi to explore ethical issues
Dr. Huggins received her B.S. in Computer Engineering with a Biomedical Engineering option and an Art Minor from Carnegie Mellon. She received a M.S. in Bioengineering, a M.S.E. in Computer Engineering, and a Ph.D. in Biomedical Engineering from the University of Michigan in Ann Arbor. She completed a clinical Rehabilitation Engineering Internship. While working on her dissertation, she founded the University of Michigan Direct Brain Interface Laboratory with Dr. Simon Levine. Dr. Huggins has been the director of the University of Michigan Direct Brain Interface Laboratory since 2007. Her current focus is making EEG-based brain-computer interfaces practical for people who need them. Outside the lab, Dr. Huggins enjoys knitting, birdwatching, cooking, and being Mom to her college-age children.
Dr. Huggins was a founding member of the board of directors of the Brain-Computer Interface Society. She is a co-editor-in-chief of the journal Brain-Computer Interfaces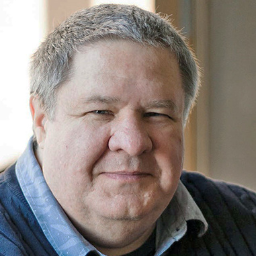 Robert Hampson
Wake Forest University School of Medicine
Presentation title: Neural interfaces for an updated Six Million Dollar Man
Dr. Robert E. Hampson is a Neuroscientist and Science Fiction author.  His science credentials include over 125 peer-reviewed scientific papers, with more than 50 additional conference proceedings, book chapters, invited commentaries and editorials.  His fiction credentials include five novels, two anthologies, more than 25 works of short fiction, and 15 nonfiction articles for science fiction readers. His next fiction release is The Moon and the Desert (Baen Books) in March 2023 – a retelling of "The Six Million Dollar Man" based on recent developments in brain-computer interfaces and advanced prosthetics. 
Hampson received his PhD in 1988, and leads a multinational team developing a medical implant to restore human memory function.   He is a teacher, researcher, reviewer, scientific journal editor, and consultant.  He lives in the Piedmont of North Carolina with his wife, Ruann. His website is http://REHampson.com.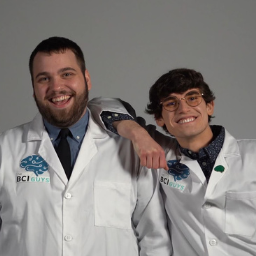 The BCI Guys
Harrison: Consultant for Blackrock Neurotech, a BCI Guys, co-founder of Neurotechnology Exploration Team
Colin: a BCI Guys, co-founder of Neurotechnology Exploration Team, former OpenBCI Intern
Presentation title: Using BCI-fi as a vehicle to spread awareness of brain-computer interfacing
Colin Fausnaught (left) and Harrison Canning (right), The BCI Guys, are neurotech researchers, entrepreneurs, and educators motivated to create a brain-controlled future. Driven by this mission, they created The BCI Guys which is dedicated to removing the barrier to entry and increasing interest in the field of neurotechnology. The media group produces engaging, sensational, digestible, and informative content via YouTube, podcasts, and blog posts.