BCI Thursday Next Generations: Career Advice Panel
December 16, 2021 @ 4:00 pm

-

5:00 pm
Title: Next Gen Career Advice Panel: Leaving academia and coming back? How to successfully transition between two worlds
Description: Careers within the brain-computer interface (BCI) community can span a variety of organizations including academia, industry, or government. However, how to successfully navigate careers between different organizations is an important topic that is not frequently discussed. In this career panel, three panelists in various roles (academia, industry, and government) within the BCI community will discuss their career paths which have included transitioning between roles, such as between academia to industry or vice versa. The goal of the career panel is for trainees to hear and to interact with prominent BCI scientists to understand various roles within the BCI community, how to transition between them, and lessons learned.
4pm EST
Speakers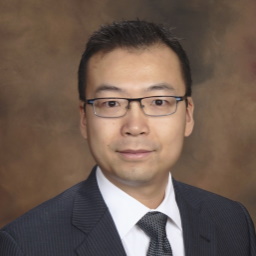 Peng Cong, Ph.D
Professor and Director of Brain Interface Technology, Department of Neurological Surgery at University of California San Francisco (UCSF)
Dr. Cong currently is a Professor and Director of Brain Interface Technology, Department of Neurological Surgery at University of California San Francisco (UCSF), focusing on translational brain computer interface technology development for depression/stroke.
Dr. Cong is an accomplished device engineering leader with significant industry experience in the realm of neural interface technology. He joins UCSF from Google's Verily, where, for more than six years, he has held leading positions in neuromodulation, spearheading a number of engineering projects, where he initiated, led and completed overall implantable system development for Galvani Bioelectronics, a $715M joint venture between Google and GSK representing one of the world's first bioelectronics systems. Prior to his work at Verily, Dr. Cong was a Principal Engineer at Medtronic, where he made major contributions to neuromodulation by leading ASIC and electronics platform development for next-generation brain-interfacing implantable devices, including the sensing-enabled Active PC+S, Summit RC+S brain stimulation device, and Percept device, which was commercially released in the market in 2020.
Dr. Cong received his bachelor's degree in Physics (Semiconductor Technology) from Shandong University, a master's degree in Microelectronics from Tsinghua University, and a PhD in Electrical Engineering from Case Western Reserve University. He is an Associate Editor for IEEE transactions on Biomedical Circuits and Systems and a Guest Editor for IEEE Journal Solid-State Circuits. He served on the technical program committee for the IEEE International Solid-State Circuits Conference and the European Solid-State Circuits Conference. He also served in panels for NIH (Nation Institute of Health) to review Brain Initiative proposals since 2014.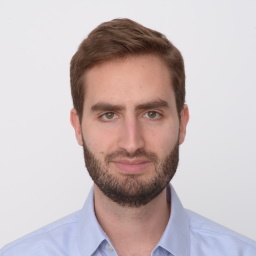 David McMullen, MD
Program Chief, Neuromodulation and Neurostimulation (A3-NSNM) Program, National Institute of Mental Health (NIMH)
Dr. McMullen's portfolio includes invasive and non-invasive device-based approaches to treat a variety of mental health indications such as depression, OCD, anxiety, schizophrenia, amongst other disorders. He oversees device development and biomarker discovery grants as well as clinical trials ranging from first-in-human to pivotal studies intended to obtain FDA regulatory approval. Dr. McMullen is also involved in the NIH Brain Research through Advancing Innovative Neurotechnologies (BRAIN) Initiative and helps oversee programs focused on new tools for non-invasive neuromodulation, next-generation invasive device development, and neuroethics. Dr. McMullen serves as the NIMH point of contact to the FDA for devices and has served as a consultant to the FDA Neurological Devices Panel. Prior to joining NIMH in 2016, he was a Senior Scientist at Fulcrum, where he provided support to DARPA's Biological Technology Office (BTO).
Dr. David McMullen is a neuroscientist and medical doctor with clinical neurosurgical training from Johns Hopkins University. His program of research focuses on improving brain-machine interfaces by incorporating novel electrode designs and intelligent robotics to improve sensory feedback and motor control. Dr. McMullen received his BS in Psychology and Neuroscience from Duke University, his MD from Rutgers Robert Wood Johnson Medical School, and completed his neurosurgical internship and a Howard Hughes research fellowship at Johns Hopkins Hospital.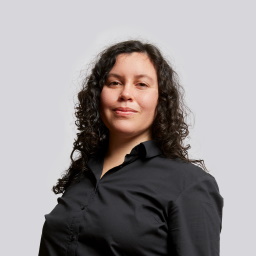 Maria V. Ruiz-Blondet, Ph.D
Neurable
Maria has been a fan of Brain-Computer Interfaces (BCIs) since high school. After going through electronic engineering, biomedical engineering and cognitive science, where she worked with EMG and EEG signals, she is currently living her dream at a BCI start-up called Neurable, where she works with an amazing team to design experiments, collect beautiful brainwaves with the latest prototypes and analyze brain signals and extract features that can provide value to an end user about their mental state.